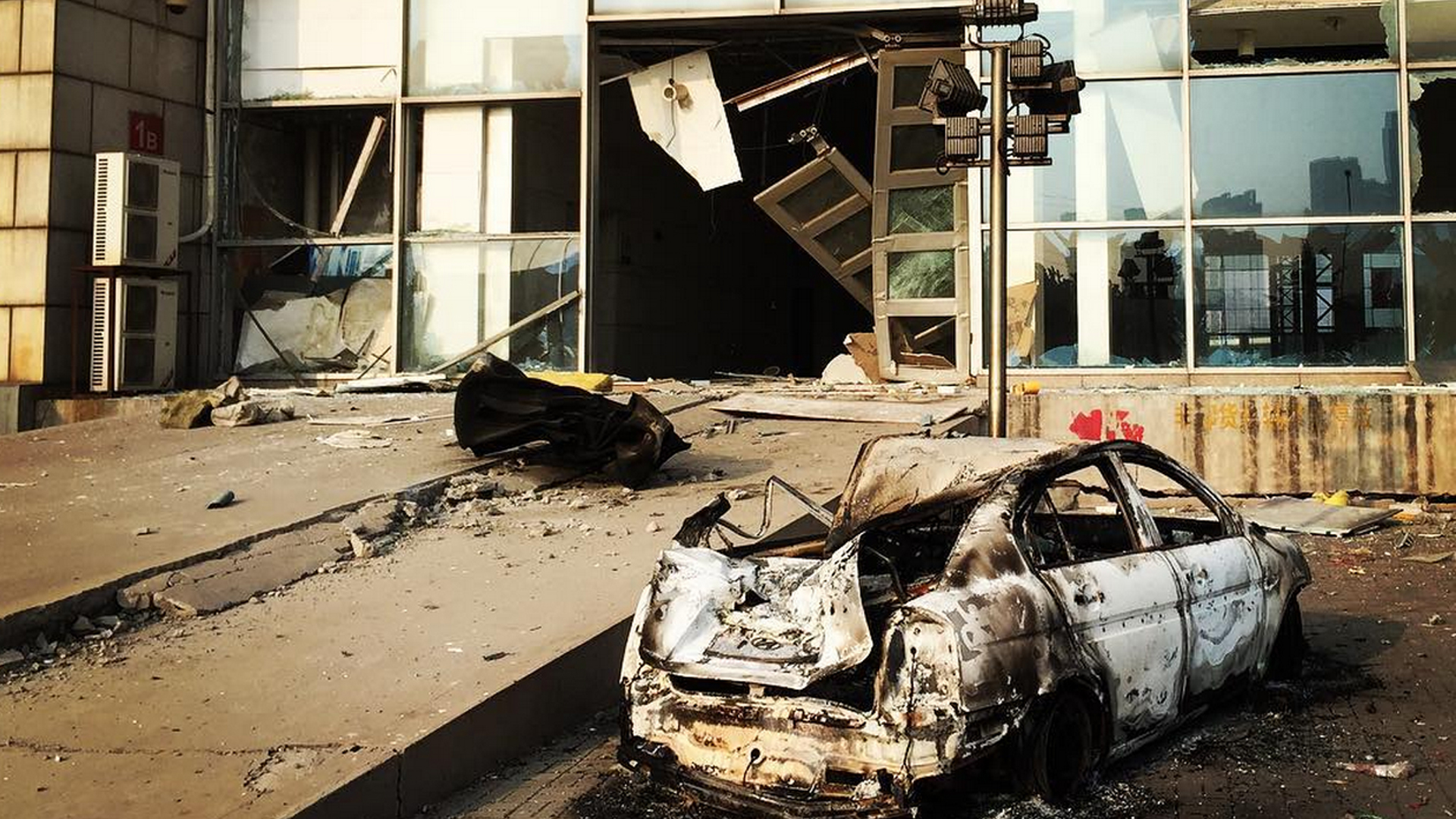 Deadly Tianjin Blast Shuts Down Container Terminals. UWL to Provide Alerts as News Breaks & Notify Customers of Delays or Resuming Port Operations.
Operations at two container terminals in the port of Tianjin have been suspended following the massive blast at a dangerous goods warehouse that has reportedly killed more than 40 people and injured hundreds.
IHS country risk analyst David Yang said two container terminals in the Beijiang area of the port where the explosion occurred were confirmed to have been shut down — Cosco Pacific's Wuzhou Five Continents International Container Terminal at the eastern-most end of the Beijiang port area with four berths, and Euroasia International Container Terminal that has three berths.
Euroasia is a joint venture between the Tianjin Port Authority and Maersk subsidiary APM Terminals, although a spokesman for APM Terminals said the explosion was three miles from its facility. "No impact to our port or operations — the port is open and vessels working today," he said.
A spokesman for Singapore operator PSA International had a similar comment. "Operations at PSA's joint venture container terminals in Tianjin were not affected by the earlier explosions in the port area," he said. PSA has a joint venture with Tianjin Port Group at two terminals, Tianjin Port Alliance International and Tianjin Port Pacific.