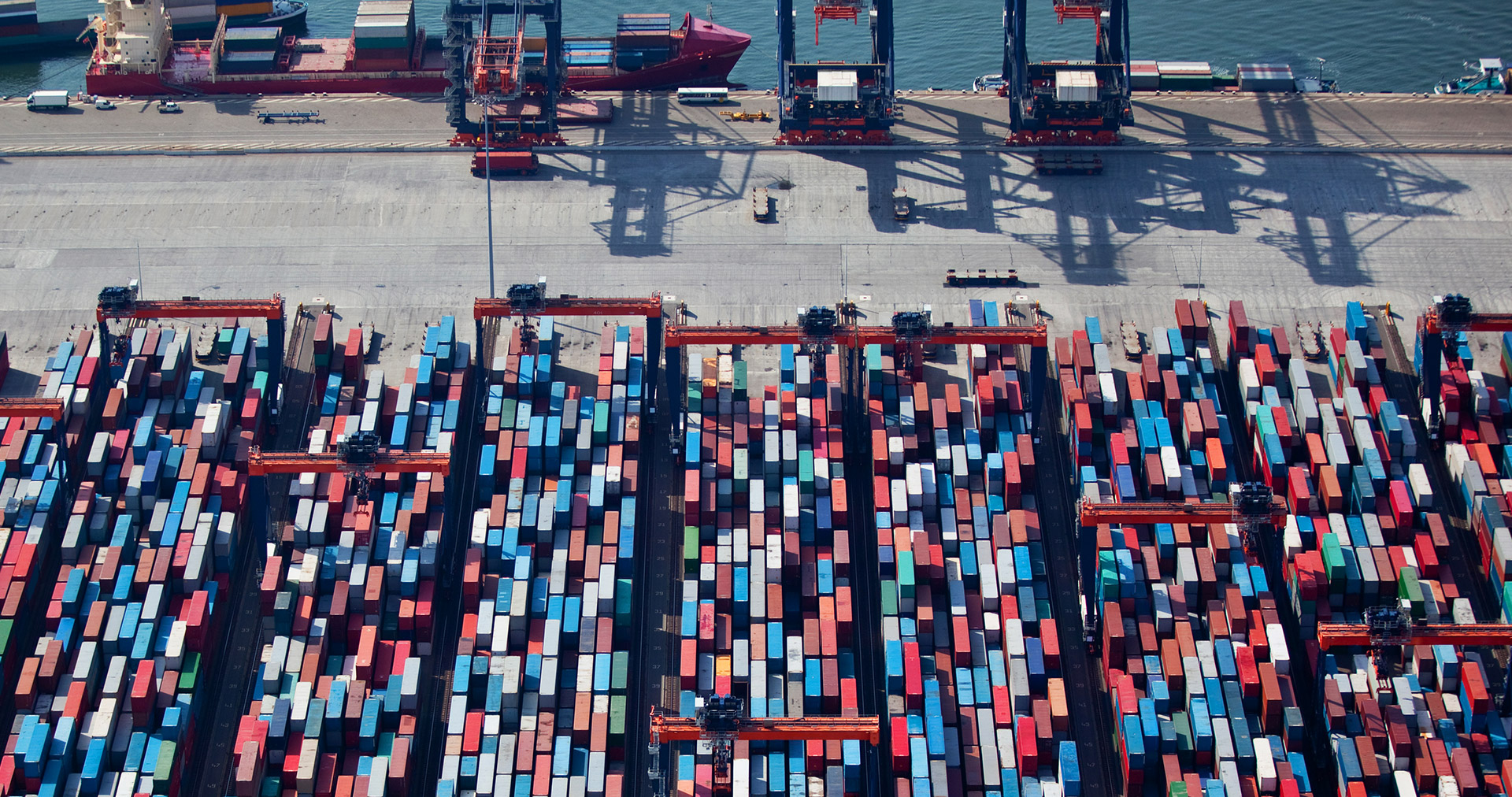 European port delays & congestion issues
A combination of factors are contributing to significant delays in shipping traffic through various ports in Western Europe. The recent carrier alliance shakeups and increasing deployment of newer, larger ships have caused backlogs at port terminals, railways and barge terminals, as the storage & handling capacity has not yet adapted to the new cargo schedules and volumes. These high volumes with less frequent vessel calls have led to a stockpile of containers that need to be moved in a short period of time, and the schedules are not yet synchronized properly with the truck and train capacity near the ports. 
Recent cyber-attacks on APM Terminals severely hampered operations at terminals across Europe, particularly in Rotterdam. APM operates two terminals in Rotterdam, one of which is fully automated and was completely disabled by the attack, while the other was forced to operate manually for some time. In all, a third of Rotterdam's port capacity was affected by the cyber-attack, according to DutchNews.nl.
In addition to backlogs at the terminals, weather has been a negative factor, as high heat & humidity accompany frequent heavy rain across Europe. Increased German export volume has also placed an additional strain on port capacity in Hamburg, Wilhelmshaven and Bremerhaven. Further delays in Hamburg can also be attributed to a staffing shortage at customs, and roadblocks & demonstrations related to the recent G20 summit. 
UWL is watching the situation in Europe closely, and will work to mitigate any shipment disruptions for our customers. As European summer holidays approach, we expect a downturn in manufacturing and supply chain activity, which may temporarily relieve pressure on capacity.
We thank you for your business and continued support. If you have any questions related to this announcement or need assistance with transportation, logistics, supply chain management or sourcing, please contact a UWL representative today at 440-356-5353 or connect with an expert via our website.