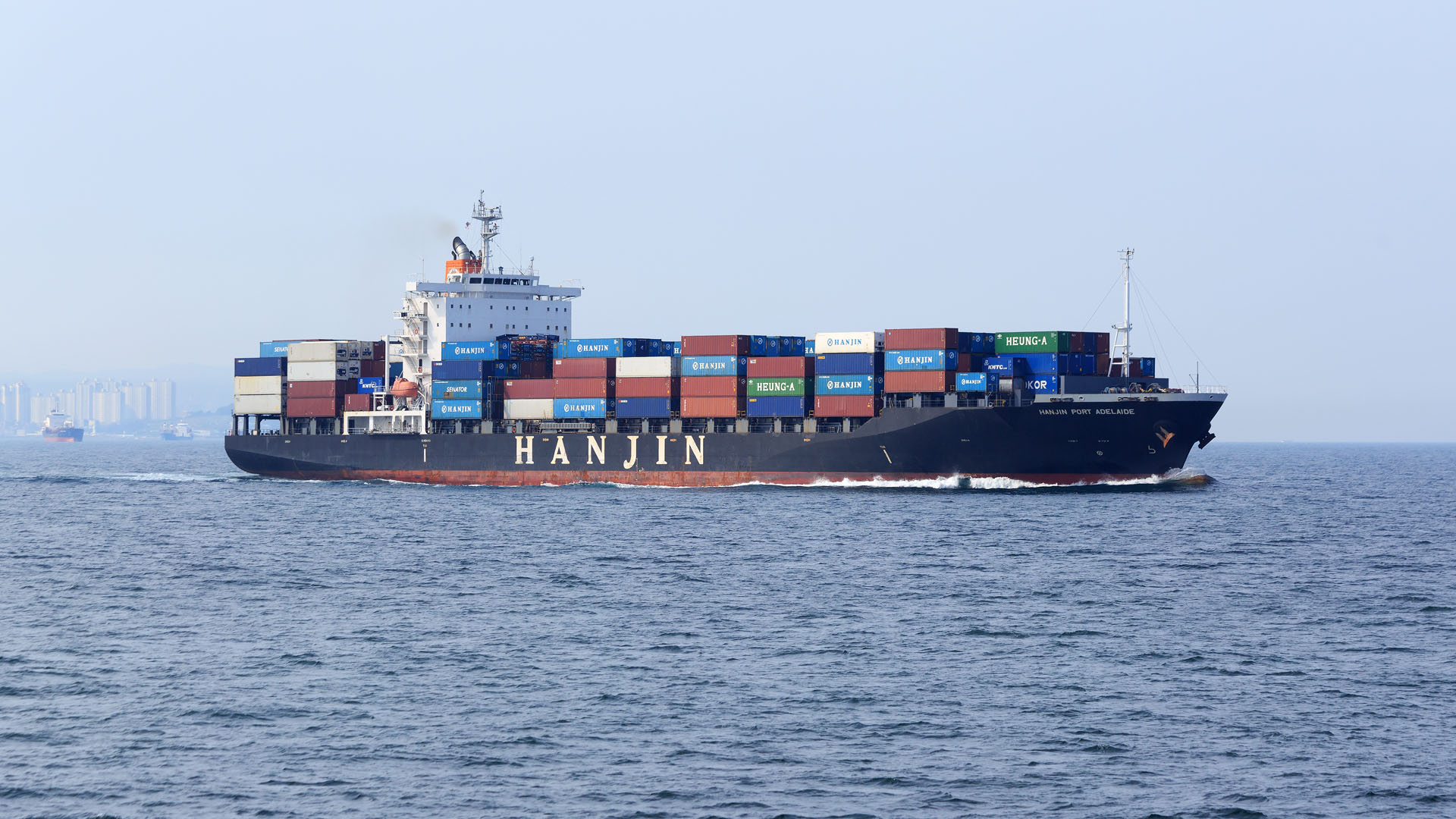 Hanjin Shipping Unravels, Files for Bankruptcy Protection
Hanjin Shipping Unravels, Files for Bankruptcy Protection
UWL Strengthens Position in Logistics Industry, Offering Immediate Solutions for Customers
As ocean carriers around the world struggle with overcapacity amid a slump in global trade, Hanjin Shipping files for bankruptcy protection on Wednesday, August 31, 2016. Immediately in response to this announcement, UWL has booked new cargo with alternate carriers to ensure there is no disruption for customers. This decision is reinforced by Hanjin Shipping's own alliance members that are indicating they will neither tender their cargo on Hanjin vessels or allow Hanjin containers on their vessels. Strategic partnerships with our ocean carriers allows us to be more agile and responsive to the needs of our customers and the trends of the marketplace.
"We are currently working with partners, government entities and carriers to analyze and strategically respond to the recent news about Hanjin and its problematic financial condition," says Joe Pugh, UWL, Vice President, Global Operations. "UWL will continue to provide market intelligence to its customers and prospects to ensure they are informed of marketplace dynamics and are empowered to make sound business decisions in an ever-changing environment."
Statements from Hanjin Shipping indicate that they will do their best to discharge their responsibilities as it relates to cargo currently in its possession and maintain services. However, many alliance members as well as network creditors – such as ports, draymen, rail ramps – indicate that Hanjin's path forward will be very difficult. Shippers and consignees with cargo in the Hanjin network will face challenges, time delays and additional costs to move containers out of its system. Without the support of current customers, alliance members or network agents, the future for Hanjin is bleak.
This will lead to decreased capacity in the lanes that Hanjin primarily operates in, specifically to and from Asia, Europe and North America, which will lead to rolled bookings on other carriers and sharp increases in freight rates as the other carriers capitalize on the unstable market in order to return themselves to profitability. 
Since this all transpired before September 1, we've already seen indications that despite this recent announcement, carriers are holding firm on their earlier announced September 1st GRI's and rates from Asia to USA: Increase from $500-$1,000 per 40' in the spot period from September 1 to September 14.
UWL will continue to leverage its 55+ years of experience, team of logistics professionals and global network to maintain its guiding principle – "shipper first" – by designing strategic solutions with positive outcomes amid an ever-changing environment due to ocean carrier consolidations.
About UWL
UWL is a full service, asset-based global 3PL. We are fully licensed and bonded to provide freight forwarding, customs house brokerage, ocean freight (FCL, LCL), bulk liquid logistics, supply chain visibility, vessel chartering services and project cargo and airfreight internationally. We also provide road and rail freight, overweight cargo solutions, domestic truck brokerage (FTL/LTL), warehousing and distribution using our network of 20 warehouses strategically located across the U.S. We use technology to tie these services together to provide worldwide, integrated solutions. UWL is headquartered in Cleveland, Ohio with additional management offices across the U.S., Asia, Europe and South America.
UWL is a subsidiary of World Shipping Inc., an industry leader since 1960 with over 55 years of market experience dedicated to providing innovative cargo transportation and freight services while delivering the highest level of customer service available in the industry. Headquartered in Cleveland, OH, The World Group of Companies include World Shipping, Inc., ContainerPort Group, UWL, World Distribution Services and Newport Tank Containers. The World Group provides seamless end-to-end solutions with maximum control of the supply chain.