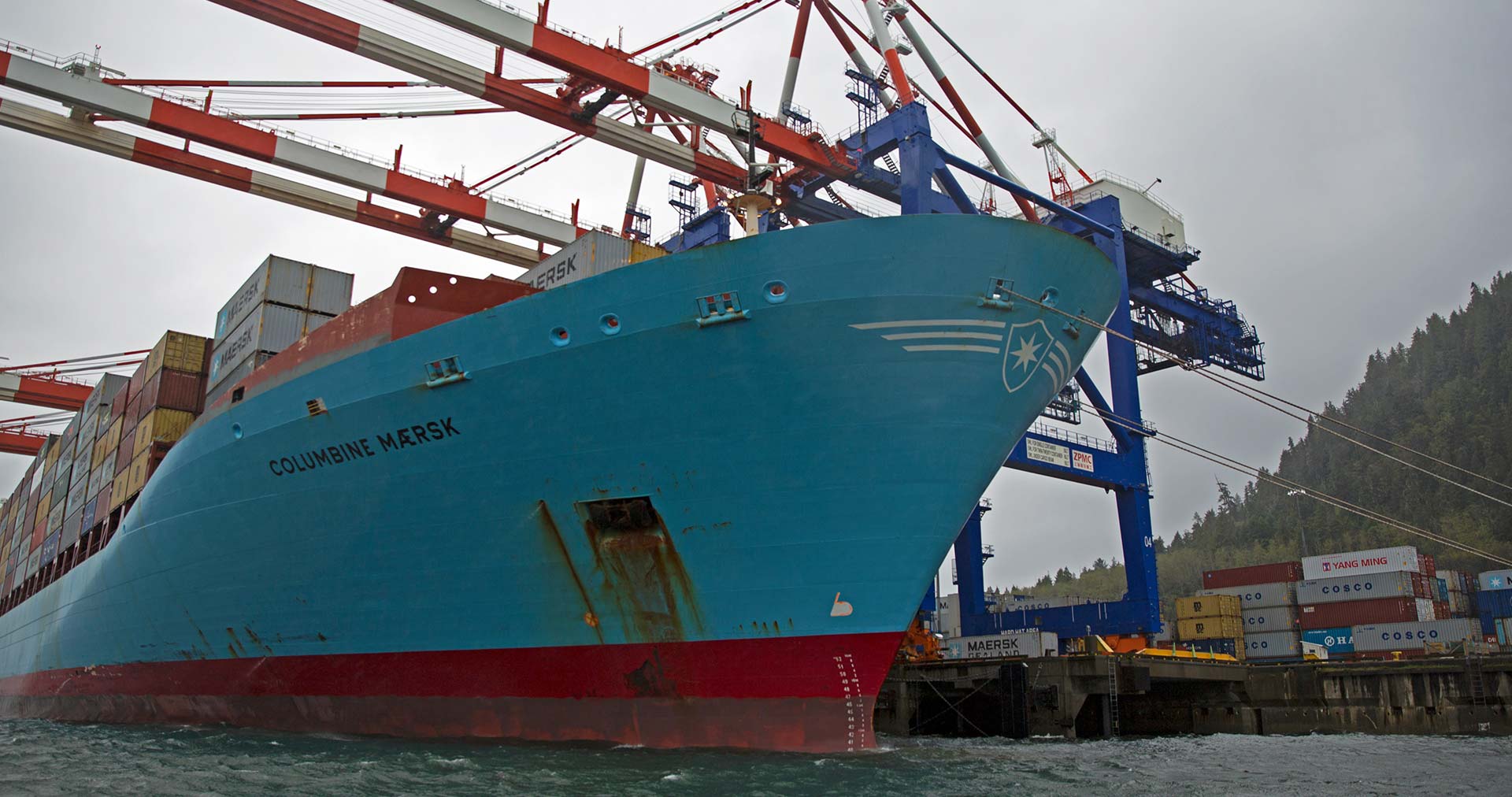 Ocean carriers diverting cargo away from Prince Rupert
Construction, rail-car shortages and a hazardous cargo incident in August are hampering operations at Canada's Port of Prince Rupert and increasing dwell times. Several ocean carriers have announced revised vessel schedules in response to the mounting delays at Prince Rupert.
Maersk Line will be diverting cargo for its TP9 service from Prince Rupert to Vancouver. The Journal of Commerce (JOC) reports that Maersk still plans to stop at Prince Rupert, but will be discharging less cargo.
COSCO Shipping Lines also announced a swap between Vancouver and Prince Rupert vessel calls, with the CPNW Xin Ou Zhou calling Vancouver first on Sept. 21, and then Prince Rupert on Sept. 26. The carrier plans to discharge all inland Canadian cargo, as well as cargo destined for Memphis, TN, at Vancouver. Also affected are the vessels CSCL America, Xin Fei Zhou and CSCL Oceania.
Mediterranean Shipping will be diverting MV Puelo to Vancouver first, with Prince Rupert to follow.
A Prince Rupert Port Authority spokesperson told the JOC that no changes to the situation are expected in the short term, and that the port does not anticipate a return to 2.5-day dwell times until November. Meanwhile, terminal operator DP World notified clients that they expect dwell times to settle into the range of 4 days by the end of this week.
UWL is watching the situation closely, and will work to mitigate any shipment disruptions for our customers. We thank you for your business and continued support. If you have any questions related to this announcement or need assistance with transportation, logistics, supply chain management or sourcing, please contact a UWL representative today at 440-356-5353 or connect with an expert via our website.
Image from the Port of Prince Rupert