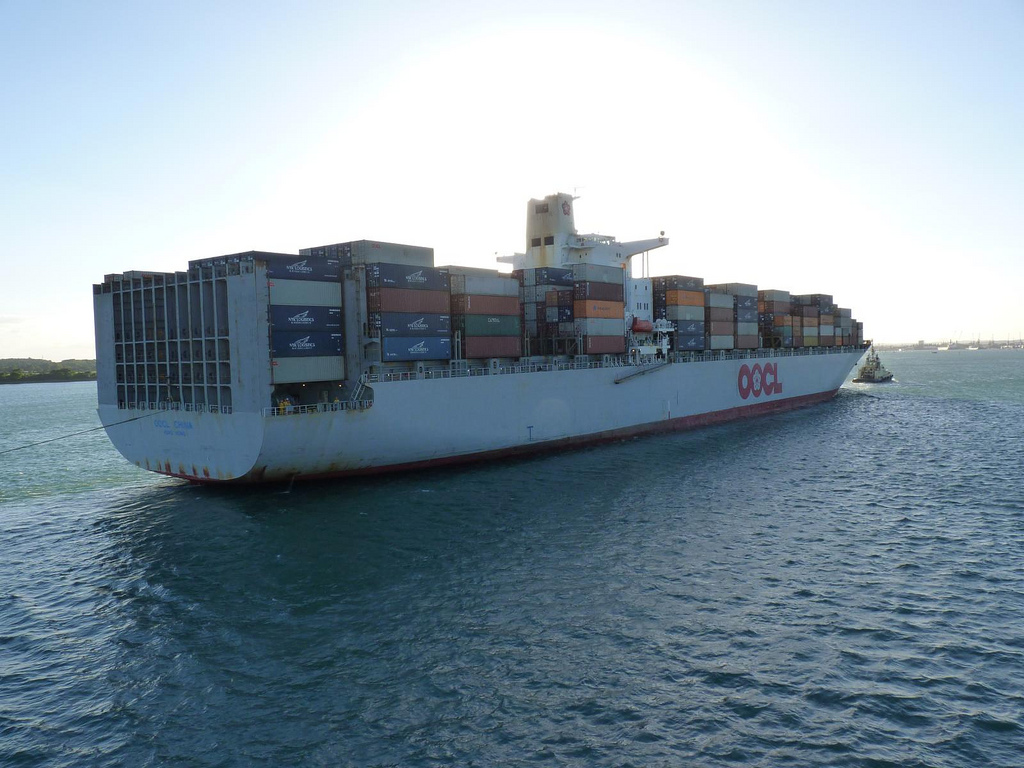 OOCL's Early Distant Warning: Verifiable Box Weights a Must in 11 Months
Orient Overseas Container Line (OOCL) is informing customers that verified container weights will be a condition for loading a laden container aboard ship for export from July 1, 2016. Containers exceeding their maximum United Nations convention weight, or without verification papers, will not be loaded onto a ship, OOCL warns. In November 2014, the UN's International Maritime Organization (IMO) adopted mandatory amendments to the International Convention for the Safety of Life at Sea (SOLAS). "The SOLAS convention is applicable global law, after which it would be a violation of SOLAS to load a packed container onto a vessel if the vessel operator and marine terminal operator do not have a verified container weight," said OOCL. The responsibility for obtaining and documenting the verified gross weight of a packed container lies with the shipper, said OOCL. "OOCL will make the appropriate changes to the documentation process in order to comply with the requirement and secure cargo loading for our customers. We will continue to update customers on any further developments on this issue," said a company statement.
Methods for obtaining the verified weight include:
Method I: Upon packing and sealing a container and using calibrated and certified equipment, the shipper may weigh, or have arranged that a third party weigh, the packed container. Or Method II, the shipper can weigh each item using calibrated and certified equipment as it is placed in the container and use the total as the verified weight. In both cases, the scale, weighbridge, lifting equipment or other devices used to verify the gross mass of the container must meet the applicable accuracy standards and requirements of the state in which the equipment is being used. Method II is subject to certification and approval as determined by the competent authority of the state in which the packing and sealing of the container was completed. "In addition to not packing a container beyond its maximum gross mass, the party packing a container should be aware of and abide by cargo weight distribution and cargo securing requirements for the particular types of cargo," says the SOLAS rule. "The final vessel stow plan should include a check mark or notation that allows the master to see that each packed container in the stow plan has a verified weight, and the stow plan shall include the verified weights for every packed container aboard," said the SOLAS provision.