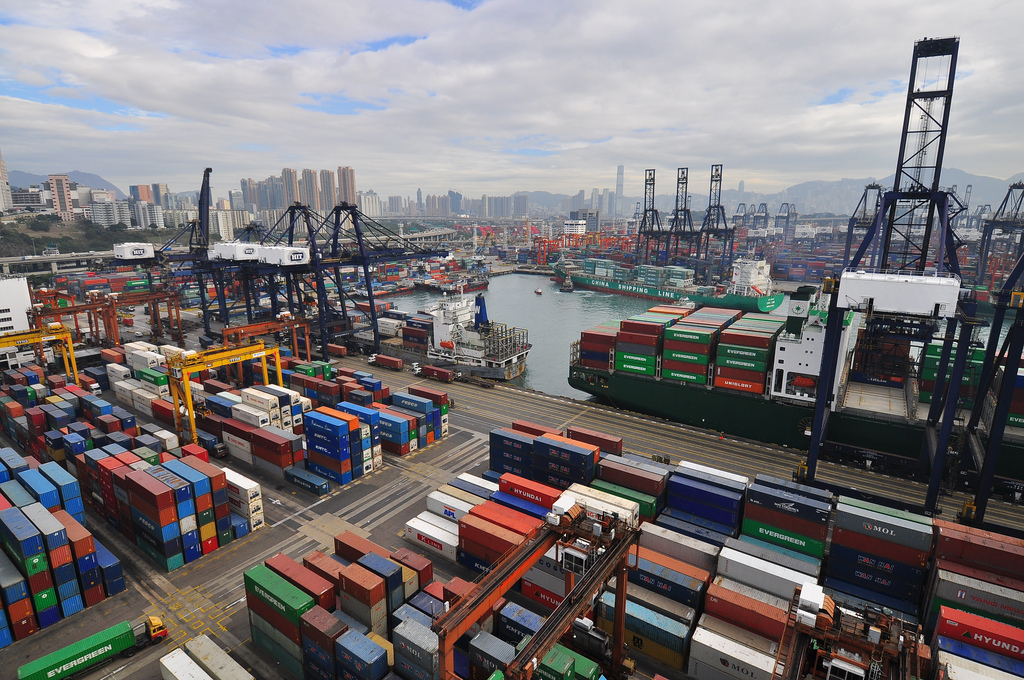 Tianjin Update: Chemical Blasts Leave 114 dead, 70 still missing, Port on Edge
Tianjin's main container terminals continue to operate normally in the aftermath of last week's deadly explosion at the Binhai New Area that killed more than 112 people, but the discovery at the weekend of a huge amount of highly toxic chemicals has the port on edge.
As teams searched through the blast site for survivors, they found 700 tons of highly toxic sodium cyanide at two locations. The warehouse was not permitted to store more than 10 tons at a time.
State media reported that Chinese authorities had ordered the evacuation of residents within a 1.5-mile radius of the warehouse that exploded as a precaution. There is rain forecast for this week and firefighters fear water may react with the chemicals and release a highly toxic gas.
However, a spokesman for APM Terminals said government officials had indicated air quality was at acceptable standards. He said APMT's TACT facility was open and working with vessel call activity at 15 calls a week and no problem with road access to the terminal. The Tianjin terminals of the Maersk Group's port unit are about 3 miles from the site of the blast.
Container operations have not been as badly affected as tanker and bulk cargo. Tianjin is a busy crude oil, chemicals and iron ore gateway, but the South China Morning Post reported that no chemicals shipments were being allowed between 9am and 4pm. A total of 112 vessels were anchored off Tianjin, according to the Tianjin Maritime Safety Administration, with another 62 docked or waiting to dock.