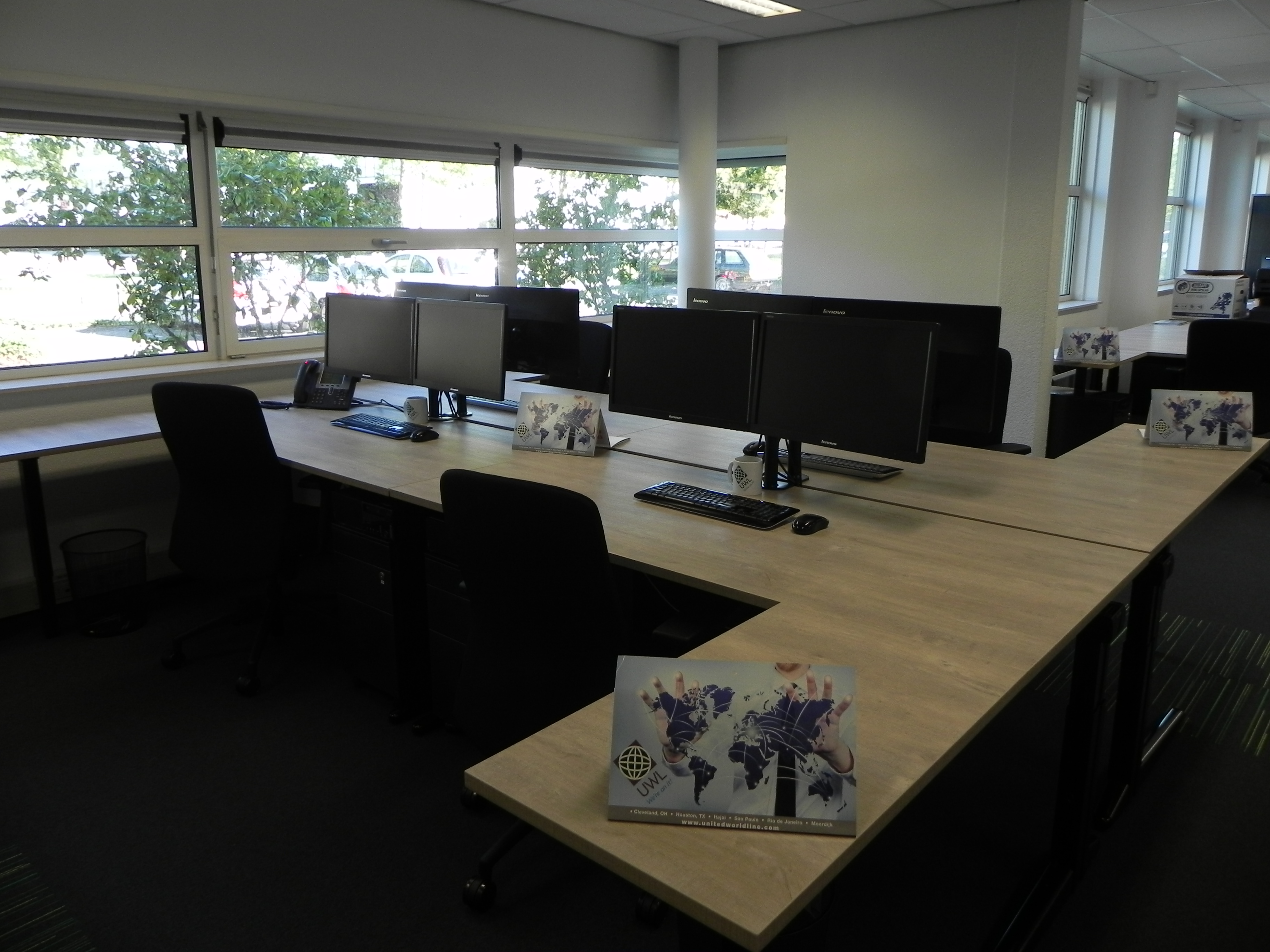 UWL Europe Moves Office to Support Growth and Expanded Service Offerings
CLEVELAND, OH (September 1st, 2015) – UWL Europe celebrates the milestone of substantial growth by moving to a new office, followed by extended service offerings to meet customer demands. Throughout the past year, UWL Europe has doubled its staff, resulting in the need for a larger office space. With expansion of both office space and staff, UWL will begin increasing their product offerings later this year. Vice President, Eelco Cossee was intentional with the business growth by creating a new process model where team members are aligned by product and service.
"We are extremely excited that we have been able to double our resources this past year and it has given us the opportunity to move to a new location and expand our services to meet the demands of our clients. It was of the utmost importance to us to find the right people to match our growing products. We were able to find the right fits from both internal and external candidates looking to specialize or focus their skill-set in a particular area. I am optimistic about our future and know that we will continue to expand."
The new office is strategically located between the Rotterdam and Antwerp ports, two of Europe's largest ports and freight gateway. The Moerdijk industrial park and port is connected to the two ports by road and inland vessels, making it an ideal logistic hub. In addition to a larger footprint to accommodate the increase in staff, the new space features a new complete set of computer hardware, telephone system and a state-of-the-art meeting room to host both customers and internal team gatherings. "We wanted our new space to have a polished look and feel for our visitors and our internal team," said Cossee when describing the new office.
On September, 18th 2015 Moerdijk Port Authority President, Mr. Ferdinand van den Oever will officially commemorate UWL Europe's new office followed by an invitation-only open house.
The new office space is located at:
Plaza 4a, Port M009
4782 SK Moerdijk
The Netherlands
T: +31(0) 88 – 205 4300