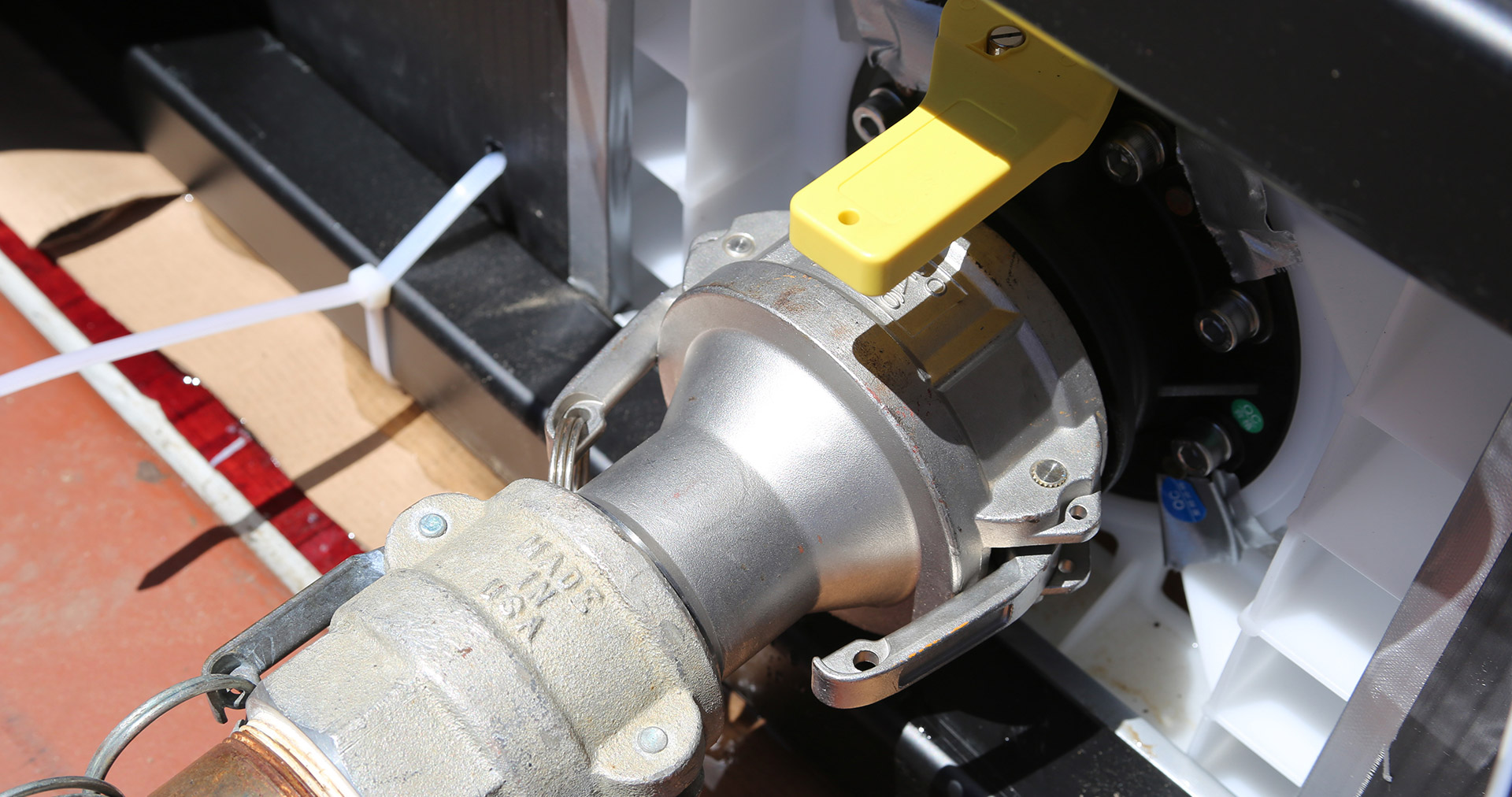 UWL Rolls Out Bulk Liquid Transloading Service
By Kellie Lynch
UWL is now incorporating bulk liquid transloading into its scope of logistics services.  Transferring bulk liquid between a wide range of units, including ISO tanks, FlexiTanks, rail cars, and packaged units is now easy and affordable with our new rail sided transloading services. 
If you are unfamiliar with transloading, it is the process of transferring a shipment, in this case, bulk liquids, from one mode of transportation to another. Transloading has many benefits, which can help companies save on costs, increase efficiency, simplify operations, and expand their reach.  By incorporating transloading into your logistics plan, a company can reduce rates by moving the longest leg of transport via the most cost-effective mode of transportation and then switching to another more appropriate mode for final delivery.  A great example would be shipping bulk liquid by rail to a more centralized transloading facility, where it is then repackaged and delivered to final customers via truck or dry van.  
Whether the liquids are hazmat or non-hazmat, UWL is well equipped to handle any transloading need – offering a full spectrum of services including de-drumming and recasting of damaged containers, sampling, and disposal.  Our facilities are FDA compliant and Kosher certified, with White Rooms available for repackaging pharmaceuticals, nutraceuticals and food products in a stringent environment following maximum USP, FDA and GMP guidelines. We also offer services for dry products, including delumping, grinding, blending and repackaging from one container to another.  UWL supplies all materials (totes, drums, pails and more) and is prepared to handle transloading shipments from start to finish.
Experienced in bulk liquid transloading, UWL has already successfully assisted many companies with their shipments.  For example,
A chemical company contacted UWL regarding Hazmat (low flash point – flammable) liquid that needed to be transloaded from rail car, repackaged, and delivered to end the end client. UWL handled the order - the hazmat liquid was safely pumped from rail car to bulk truck and moved to our transloading facility.  The liquid was then repacked into totes and delivered via dry van to final client. 
Another customer contacted us regarding liquid in bulk trucks. UWL accepted the bulk trucks, repackaged the liquid into totes and drums and then delivered them to the final clients.
Before or after transloading, take advantage of our warehousing network for safe, secure storage tailored to your particular needs.  Our warehousing locations offer high hazard storage, including .60 gm density sprinkler coverage with AFFF system - allowing to us handle all HAZMAT commodities. UWL's complete tank farm provides 200,000 gallons of storage. Our warehousing locations also have temperature controlled areas including hot rooms to liquefy frozen materials, Kosher-certified storage and handling with supervision, and FDA and Nutraceutical certified storage.
From warehousing to transloading and everything in between, UWL is the one stop shop for all of your logistics needs.  Our bulk liquid transloading services provide flexibility, cost savings, and increase efficiency.  Contact our team today to learn more!