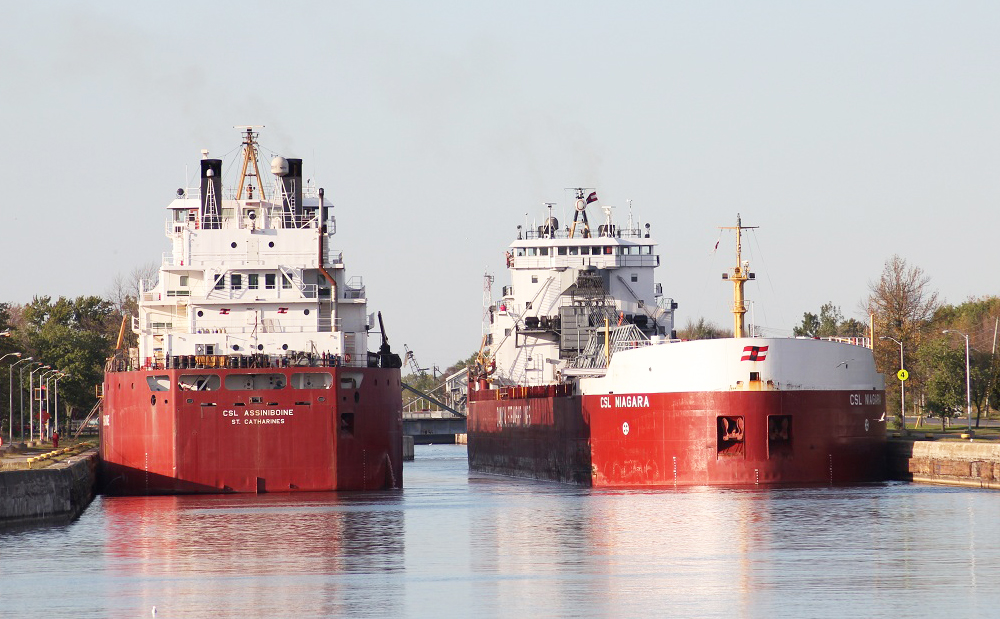 Asset-based Forwarder UWL Coordinates Customs Brokerage Services with Great Lakes Vessel Husbandry Business of World Shipping, Inc.
Press Release
Asset-based Forwarder UWL Coordinates Customs Brokerage Services with Great Lakes Vessel Husbandry Business of World Shipping, Inc.
CLEVELAND, OH (November 2, 2016) – UWL, LLC, an asset-based global forwarder, continues to quickly accelerate their growing portfolio since coordinating their customs brokerage services with parent company, World Shipping, Inc. A customs house broker (CHB), is a critical service provided by logistics companies to ensure that import cargo is correctly cleared with US customs. They are licensed by the U.S. Treasury Department after passing a rigorous written examination and an extensive background investigation.
"We are no longer just clearing traditional containerized imports and airfreight, but are now clearing the international bulk vessels coming into the Great Lakes today," states Shannon Dillinger, licensed CHB at UWL. Dillinger, who offers 18 years of experience, utilizes her quality team of logistics professionals to remain competitive. "Where a traditional container vessel would require thousands of clearances, a single bulk vessel may only require a few or sometimes just one, if all the cargo is on one Bill of Lading. The main difference, however, is that you have to be on call 24 x 7 for these types of clearances and the vessels are not arriving in exact schedules like the liner vessels. This type of service takes on a whole new level for our brokerage team, as we now have to be a 24 x 7 operation."
It is no surprise to observers that UWL would expand their comprehensive services, as World Shipping, Inc. has been in the vessel agency business for over 55 years and handles both saltwater and laker vessels in the Great Lakes. Jackie Csiszar, World Shipping's Director-Vessel Operations, told us, "Today, we are the largest vessel agency in the U.S. and Great Lakes, with recent expansion into Lake Ontario, Canada. This new service allows the World Shipping Group of companies to expand our services to the customer. Our big advantage is that we work seamlessly internally, as we know the exact movement, berthing of the vessels and our customs brokerage team is just down the hall from my team, so we all work in unison."
World Shipping has continued to grow significantly in 2016 and has added many jobs locally at their corporate headquarters. Today, they are now the largest logistics company in the Cleveland area.
Customs House Brokerage business inquiries may be directed to Shannon Dillinger at s.dillinger@shipUWL.com or 440.895.8212.
About UWL
UWL is a full service, asset-based global 3PL. We are fully licensed and bonded to provide freight forwarding, customs house brokerage, ocean freight (FCL, LCL), bulk liquid logistics, supply chain visibility, vessel chartering services and project cargo and airfreight internationally. We also provide road and rail freight, overweight cargo solutions, domestic truck brokerage (FTL/LTL), warehousing and distribution using our network of 20 warehouses strategically located across the U.S. We use technology to tie these services together to provide worldwide, integrated solutions. UWL is headquartered in Cleveland, Ohio with additional management offices across the U.S., Asia, Europe and South America.
UWL is a subsidiary of World Shipping Inc., an industry leader since 1960 with over 55 years of market experience dedicated to providing innovative cargo transportation and freight services while delivering the highest level of customer service available in the industry. Headquartered in Cleveland, OH, The World Group of Companies include World Shipping, Inc., ContainerPort Group, UWL, World Distribution Services and Newport Tank Containers. The World Group provides seamless end-to-end solutions with maximum control of the supply chain.