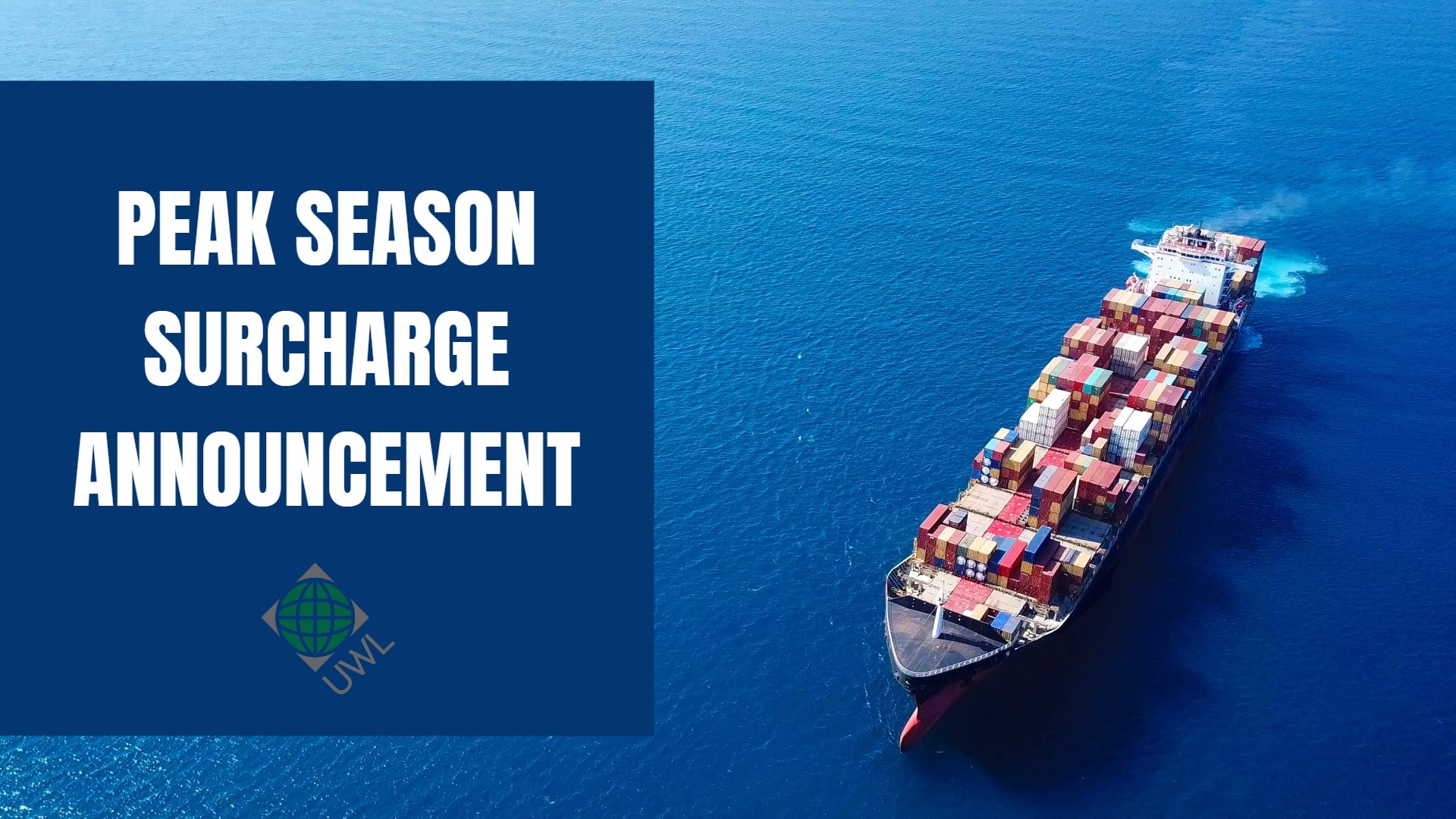 Caribbean Peak Season Surcharge (PSS) Announcement | UWL Customer Alerts
UWL Customer Alert: Caribbean Peak Season Surcharge (PSS) Announcement
Effective Date: 09/24/2018
(Cargo receipt date at origin)
Please be advised that a carrier-imposed "Peak Season Surcharge" has been announced on all dry and reefer cargo.
This change will go into effect September 24th, 2018 through January 6th, 2019 for all cargo moving under the outlined scope:
Peak Season Surcharge
FROM:
ALL USA AND CANADA
PORTS OF LOAD AND INLAND POINTS VIA SAID PORTS
TO:
THE CARIBBEAN
Anguilla, Antigua and Barbuda, Aruba, Barbados, British Virgin Islands, Curacao, Dominica, Grenada, Guyana, Jamaica, Montserrat, Saba, St. Eustatius, Netherland Antilles, St Kitts and Nevis, St Lucia, St Vincent and the Grenadines, Suriname, Road Town (aka Tortola), Trinidad and Tobago, Turks and Caicos Islands, Punta Gorda.
Applicable for all equipment types:
$200 per 20' container
$400 per 40' and 40HC containers
$450 per 45' container
UWL will continue to work with our carriers to mitigate this GRI in support of your business.
If you have any questions, please contact your account representative or sales representative.
We thank you for your business and continued support.
Contact a UWL representative today at
440-356-5353 or connect with an expert.
Don't miss important industry updates! 
Follow us on LinkedIn to keep up with the latest news: