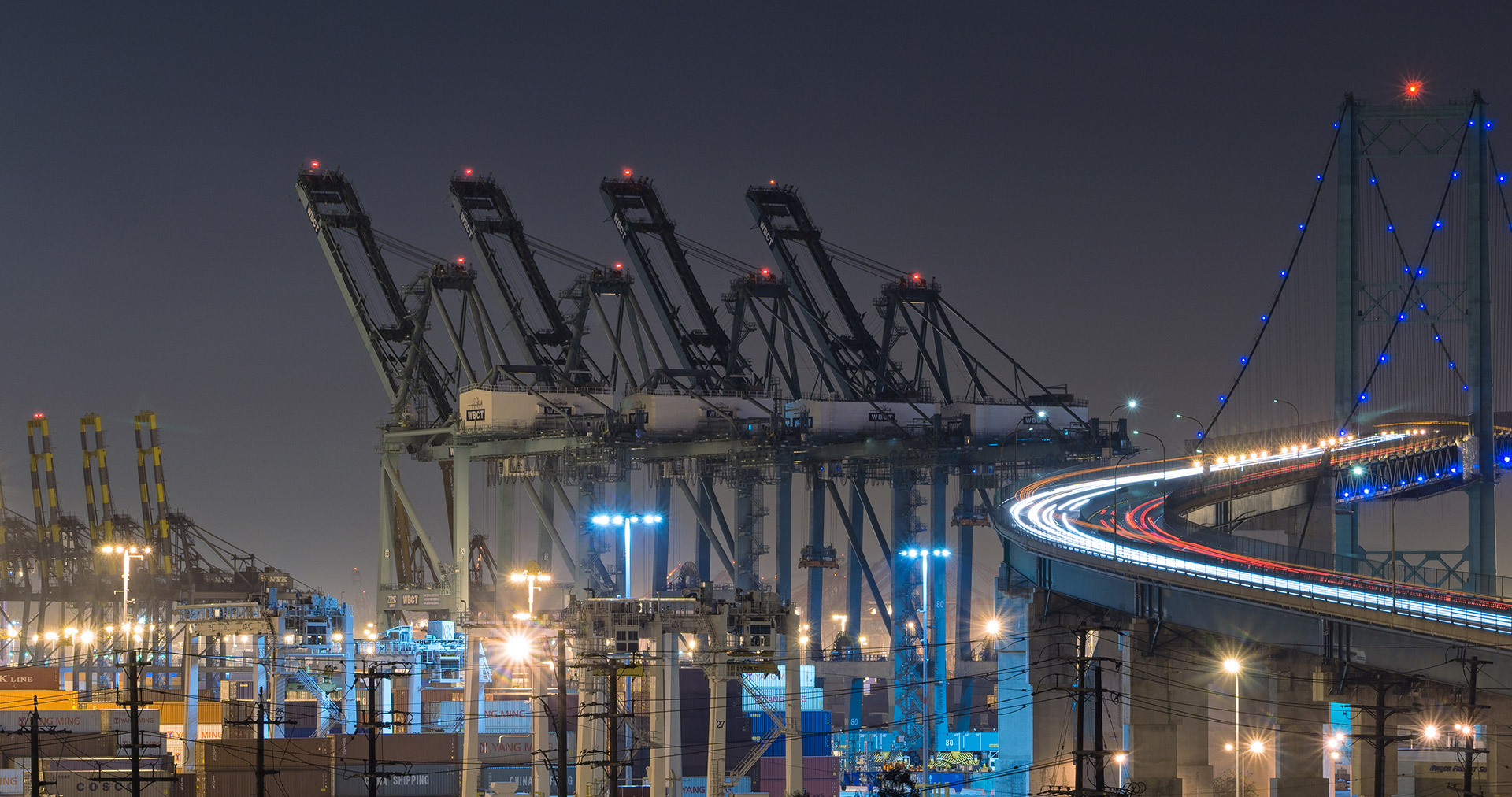 New Ocean Carrier Alliances Cause Headaches on West Coast
New vessel rotations implemented in April as part of a shakeup in global shipping alliances are causing shippers and port stakeholders to brace for delays at West Coast ports, the Journal of Commerce (JOC) reports.
The reorganization, in effect on April 1, significantly altered the makeup of the ocean carrier alliances, reducing the number of alliances from four to three. A side effect of new vessel rotations is causing container and chassis shortages in some locations and surpluses in others. Railroads have been affected as well, as intermodal contracts with individual ocean carriers require the railroads to follow the carriers to the new terminals where their vessels are now calling.
Hardest hit is Los Angeles-Long Beach, where a major bridge replacement project is contributing to the delays. Pier T in Long Beach, for example, is experiencing heavy congestion due to construction of the Gerald Desmond Bridge, on top of a significant increase in container moves in late April after the 2M Alliance (Maersk Line/MSC) moved service to the pier.
Meanwhile, in Tacoma and Seattle's Terminal 18, congestion has surged as the port repositions containers from the former alliance configuration, while taking on new incoming containers from the vessels now calling the port.
The ripple effect from the alliance reorganization has been significant, starting in China in April, and likely heading to the U.S. East Coast in the coming weeks, as the first vessels under the new structure start arriving there. However, stakeholders are optimistic that the kinks will be ironed out in a matter of weeks, as changes in ocean carrier services are fairly common. "These changes impact the operations of all stakeholders," explained Union Pacific spokesman Justin Jacobs. "Operations will improve as stakeholders adjust to these changes."