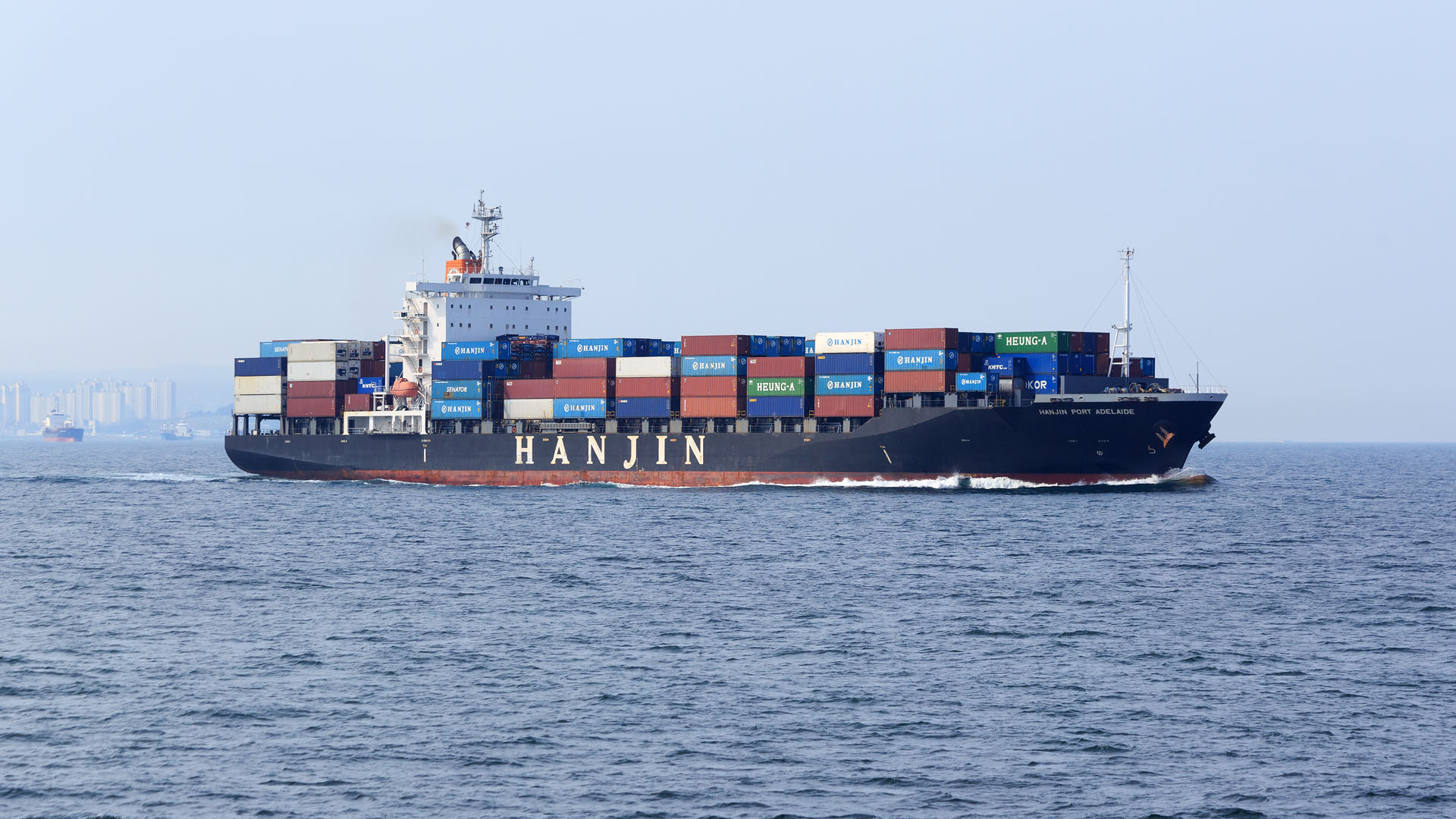 The Impact of Hanjin Shipping's Bankruptcy
Amid Hanjin Bankruptcy and Disruptive Global Shipping Conditions,
UWL Continues to Provide Stable, Logistics Solutions for All Shippers
In response to the Hanjin Shipping bankruptcy, UWL has booked new cargo with alternate carriers to minimize disruption for customers. UWL will continue to provide market intelligence to its customers to ensure they are informed of marketplace dynamics. Please find the latest news regarding this matter below.
According to American Shipper:
Hanjin's Impact
More than 70 percent (nearly three in four shippers) of beneficial cargo owners and ocean intermediaries surveyed by American Shipper Thursday said they currently have cargo aboard vessels belonging to the beleaguered liner carrier Hanjin Shipping. Reports emerged Thursday of soaring spot market rates on both the transpacific and Asia-Europe trades, and more worryingly, vessels are being prevented from berthing or unloading at ports across the globe.
A survey conducted by American Shipper revealed that 40 percent of participants believe the most likely outcome of Hanjin's predicament is that its assets will be liquidated and acquired by multiple carriers.
Utilizing BlueWater Reporting's Carrier Trade Route Deployment Report, the chart below provides an overview of Hanjin's impact on the following trades: North Asia to Central Asia, Asia to North America, and Asia to Europe.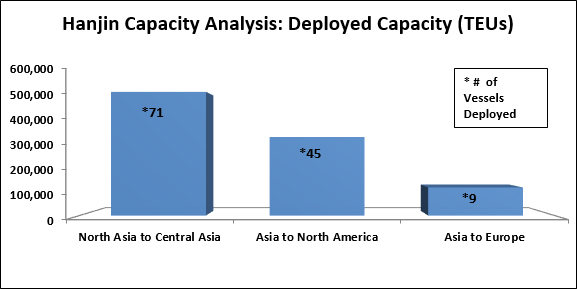 Rate Spike Anticipated Following Hanjin Receivership Filing
Unless there is a rapid takeover of Hanjin Shipping, which filed for receivership in Korea Wednesday , shippers of containerized cargo, including those that do not do business with Hanjin, could see major disruptions and spikes in spot freight rates. Rates for containers could increase from $80 - $500 for USA exports to Asia.
Background
Hanjin Shipping filed its application for corporate rehabilitation proceedings to the Seoul Central District Court on the afternoon of the 31st, and the same day the court issued a preservation order and a comprehensive ban on the compulsory execution of property. The justice department will have 1-2 months to deliberate on the justice of Hanjin's filing of rehabilitation, and determine whether Hanjin survives or be liquidated. If the court decides that Hanjin is to be survived, the legal management will begin, and the actual restructuring procedure will start through adjustment of debt.