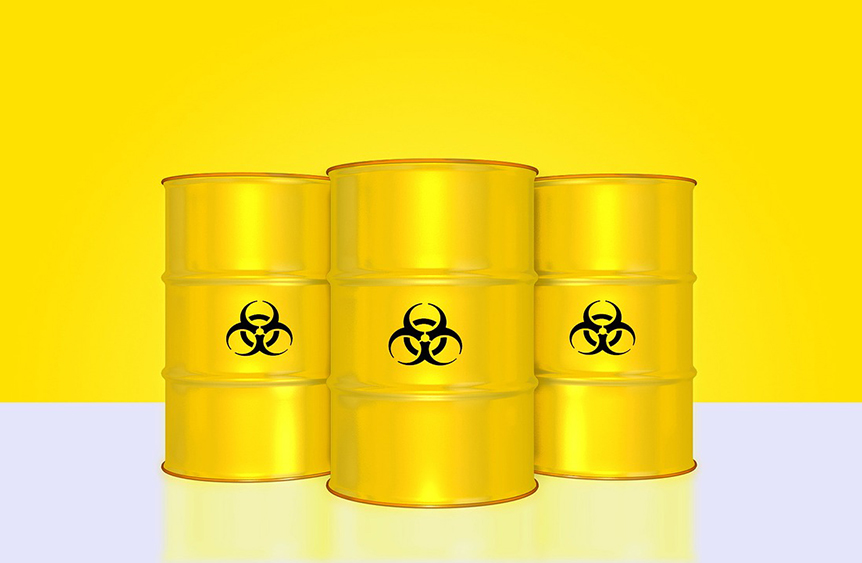 3 Reasons to Choose UWL for Your Chemical Transport Needs
Let UWL Be Your Chemical Transportation Solution
When it comes to chemical transportation, you need a reliable company you can trust that can offer safety, experience, and professionalism. Keep on reading to find out what makes UWL a top chemical transporting company and why you should choose us to help transport your chemicals.
1. Our Experience with International Transportation
UWL is a division of World Shipping, Inc. which has over 55 years of experience in the industry. Their experience has helped us grow and develop as transportation experts to become the asset-based 3PL we are today.
From specialty chemicals and resins, to liquid freight like fuels, lubricating oils, and more, UWL has experience moving many types of chemicals all over the world. 
We have reliable partners and connections around the globe, so whether you're looking to export to a huge port like Shanghai or somewhere remote like the Port of Turbo, you can count on us to get it there.
Not only do we have extensive experience with bulk chemical transportation, but also with air, ocean, road and rail freight. And with 7 different warehouses located all over the U.S., you'll be able to find one near you that meets your needs.
2. UWL's Strong Focus on Chemical Transportation Safety
When you are in the chemical industry, you know just how important safety is. You can count on us as a chemical transporting company due to our dedication to safety alongside our proven track record.
Whether the chemical you need to ship is hazardous or non-hazardous, UWL's team has the knowledge and resources to transport it where it needs to go.  Our logistics coordinators, customer service specialists and operations staff are fully hazmat certified, so you'll have the peace of mind knowing that your materials are in good hands.
When you choose to work with our chemical transport company, you can expect the utmost care and safety. Our capabilities for a range of cargo types – from flexitanks, drums, totes, packaged goods and more – help make us an all-in-one destination for chemical transportation and more!
3. Our Abilities and Advantages
When you work with UWL, you'll receive the benefits of our expert customer service, industry certifications, and much more:
Full-Service, Licensed and bonded NVOCC
Specialized chemical forwarder handling many forms and quantities:  IBC/totes, Flexitanks, drums, hazmat and non-hazardous
Specialty in the polymer, chemical, biofuel, and petrochemicals sector
Complete door-to-door service through one point of contact
Dedicated customer service representatives – no sitting on hold waiting to talk to someone
Fully compliant with environmental regulations
Compliant distribution services and chemical warehousing for dry and nonhazardous chemicals
Global supply chain visibility
Real-time tracking and tracing along with EDI integration
At UWL, you can trust that our team can handle your chemicals with care, and we look forward to being your choice for chemical transportation.

Learn more about us & check out our recent Market Updates:
Work with the Best Chemical Transporting Team Today
Interested in our chemical transport services? Reach out today!