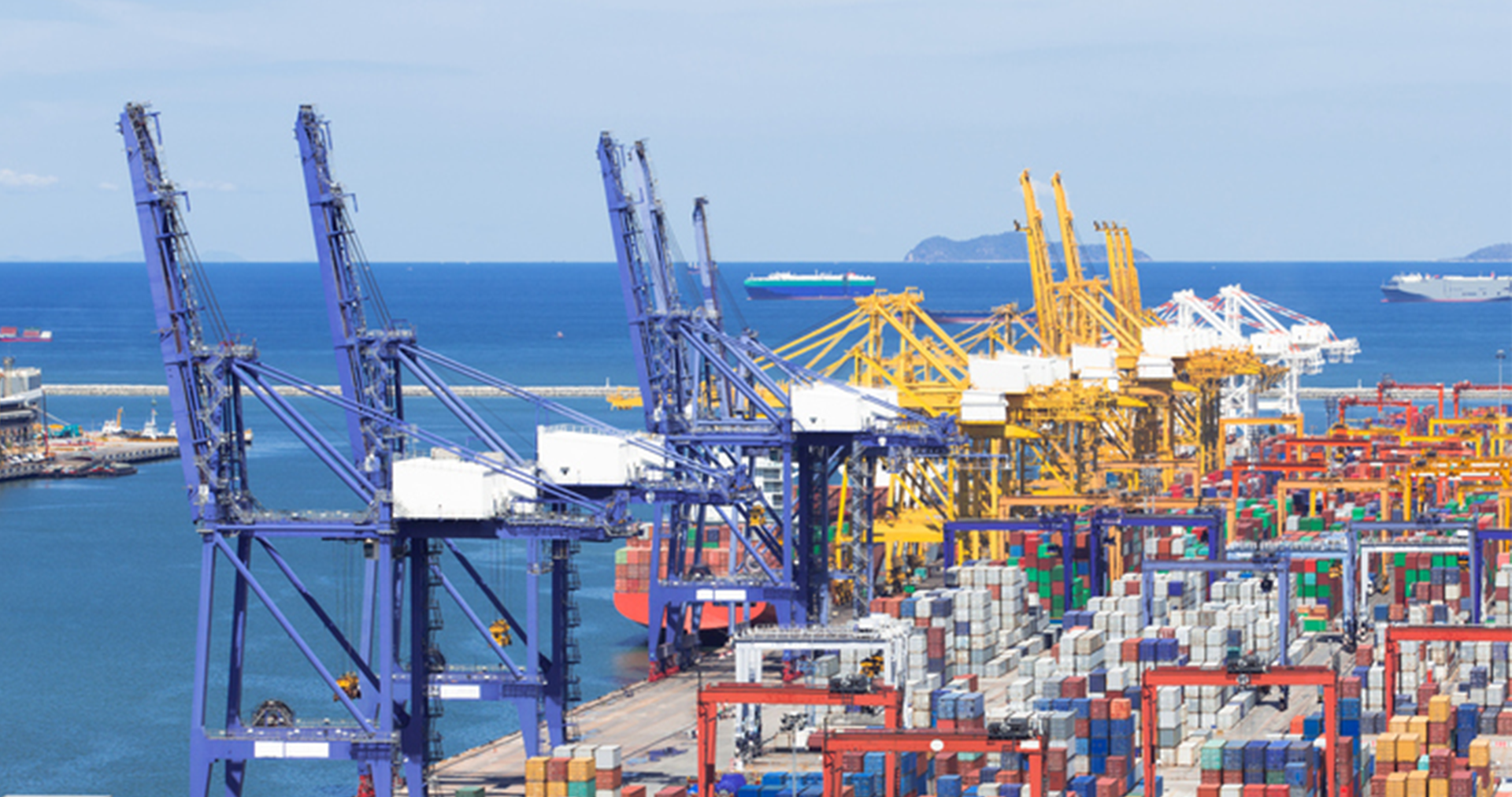 CHINA: SCO Summit Impacts Shipments Moving Through Qingdao, CN from May to June 2018
SCO Summit (上合峰会) Will Impact Shipments Moving Through Qingdao, CN (CNTAO/QQCT) from May to June 2018
Temporary restrictions on Dangerous Goods shipments begin on May 20, 2018.  
Increased security and disruptions to ocean freight expected through the end of June.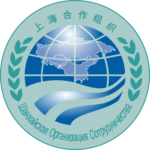 The Shanghai Cooperation Organization (SCO) Summit will be held in Qingdao, in the Shandong province of China next month. Diplomatic leaders from the eight SCO member states will descend upon Qingdao to work on a number of resolutions surrounding security, economic, cultural and environmental cooperation, including advancing One Belt, One Road projects. Their goal is to maintain and ensure peace, security, and stability in the region.
The SCO Summit is a major diplomatic event in China and it is the most prestigious international event to occur in Qingdao since the Olympic Games in 2008.
The event is expected to occur between June 8 to 11, however, the exact dates have not been officially announced due to security reasons.
The SCO summit will impact port and shipping operations until the end of June. Temporary restrictions and increased security will be in effect during this period, and we may see delays and service disruptions as a result.
Ocean Freight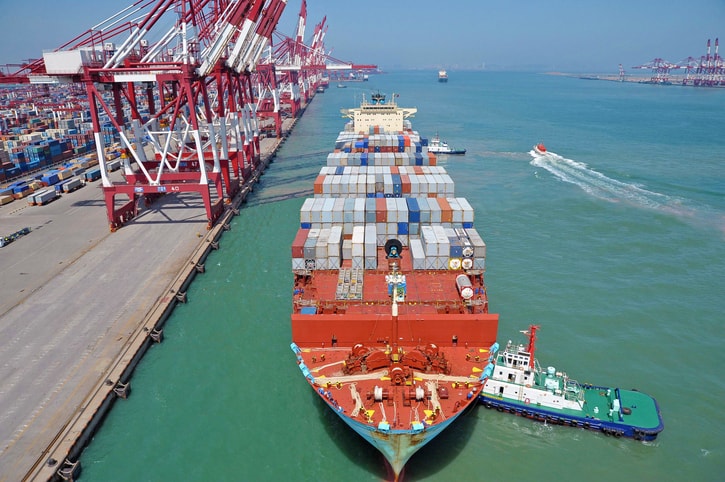 Temporary International Maritime Dangerous Goods (IMDG) Restrictions
Starting on May 20th, DG cargo is prohibited to import/export from Qingdao port until the close of the SCO Summit.
From May 20, 2018 – June 20, 2018:
Re-handling, re-stowing or re-shifting of ALL dangerous goods (DG) will be suspended.
From June 6, 2018 to June 11, 2018:
Discharge, loading, and transit of ALL dangerous goods (DG) will be suspended.
From June 6, 2018 to June 11, 2018:
Only DG classified under IMDG Class 8 and 9 will be allowed in-transit.
Discharging and loading of DG Class 8 and 9 during this time is prohibited.
The port will not accept any DG cargo until the close of the summit.
DG operations will resume in July after the event is finished. From then on, shippers may resume normal procedures for transporting IMDG Classes 8 & 9 DG cargoes.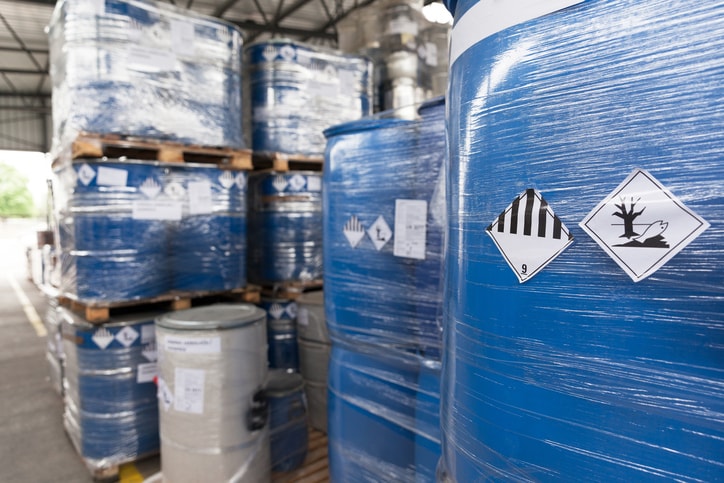 Reminder:  In August 2017, the port of Qingdao issued a DG rule prohibiting International Maritime Organization (IMO) DG classes 1 to 7 from loading, discharge and transshipment.  All dangerous goods, except class 1 and 7, are permitted for transit in Qingdao (CNTAO), except during temporary restriction events.
Special Safety Inspections & Restrictions on Vessels Entering Qingdao Waters
China's Maritime Safety Administration (MSA) has announced it is bringing in Special Safety Inspections for ships entering or intending to enter the Qingdao Water areas for navigation, berthing and operations from April 20, 2018 to mid-June 2018.
Vessels entering Qingdao waters during this time must submit a "special information report" to the MSA 48 hours prior to arrival.
During this period, the berthing of vessels will be limited to daytime hours. LNG/LPG and Oil carriers may not be permitted to berth or sail.  Qingdao Vessel Traffic Service (VTS) will strengthen the control of traffic flow, and Customs officials may also board vessels for inspection, in addition to special safety inspections.
Due to these heightened security measures, we may see some delayed entries into the port and potential Customs clearance delays.
UWL is watching the situation closely and will work to mitigate any shipment disruptions for our customers. We thank you for your business and continued support.
If you think your shipments may be affected by the above restrictions, have any questions related to this announcement or need assistance with transportation, logistics, supply chain management or sourcing, please contact us today at 440-356-5353 or connect with an expert via our website.
What is the SCO and what does it do?
The Shanghai Cooperation Organization (SCO) is a permanent international intergovernmental organization which was established in Shanghai, China on June 15th, 2001.
The SCO comprises eight member states, including the Republic of India, the Republic of Kazakhstan, the People's Republic of China, the Kyrgyz Republic, the Islamic Republic of Pakistan, the Russian Federation, the Republic of Tajikistan, and the Republic of Uzbekistan;
The SCO counts four observer states, namely the Islamic Republic of Afghanistan, the Republic of Belarus, the Islamic Republic of Iran and the Republic of Mongolia;
The SCO also has six dialogue partners: The Republic of Azerbaijan, the Republic of Armenia, the Kingdom of Cambodia, the Federal Democratic Republic of Nepal, the Republic of Turkey, and the Democratic Socialist Republic of Sri Lanka.
The SCO accounts for over 60 percent of the Eurasian landmass, nearly half of the world's population and over 20 percent of global GDP.  The organization has undergone an extraordinary development process and become a comprehensive regional organization with vast influences.
The SCO's main goals are as follows:
Strengthening mutual trust and neighborliness among the member states
Promoting their effective cooperation in politics, trade, the economy, research, technology, and culture, as well as in education, energy, transport, tourism, environmental protection, and other areas;
Making joint efforts to maintain and ensure peace, security, and stability in the region; and
Moving towards the establishment of a democratic, fair and rational new international political and economic order.
Proceeding from the Shanghai Spirit, the SCO pursues its internal policy based on the principles of mutual trust, mutual benefit, equality, mutual consultations, respect for cultural diversity, and a desire for common development, while its external policy is conducted in accordance with the principles of non-alignment, non-targeting any third country, and openness.
SCO member countries are setting an example for a new way of dealing with international issues, promoting mutual respect, fairness and justice, and win-win cooperation.
Source: Shanghai Cooperation Organization (SCO) http://eng.sectsco.org/about_sco/
What is the SCO Summit?
The SCO Summit is an annual, rotating gathering of diplomatic leadership from the SCO's member countries.  This year, participants will work on a five-year outline for implementation of the Treaty on Long-term Good Neighborliness, Friendship, and Cooperation.  They will also tackle a number of resolutions concerning security, economic, cultural and environmental cooperation, and advance ongoing Belt and Road projects.
China will lead the organization, taking a clearer stand on major international and regional issues and playing a more active role in regional cooperation and global economic governance.  Members will also work towards making the organization more cohesive, effective and influential.
The SCO summit in Qingdao this year will be "a new milestone in the history of the SCO," according to Foreign Minister Wang Yi.
The year's summit will be the first of its kind since the expansion of the SCO's membership last year, notably adding India and Pakistan as full-fledged members at a summit in Astana in June 2017.  With a focus on revitalizing the Shanghai Spirit, the summit will enhance trust and solidarity between the member states and build a closer SCO community.
In 2018, China holds the rotating presidency of the SCO, which also coincides with the fifth anniversary of the One Belt, One Road initiative. China has chosen to host SCO Summit, the important home diplomatic activity, in Qingdao.
"We welcome the SCO back to China, and expect it to embark on a new journey in Qingdao," Wang told a press conference during the annual session of the National People's Congress.
Why is the SCO Summit being held in Qingdao this year?
Qingdao, also spelled Tsingtao, is a city in Shandong Province on the east coast of China. A major seaport and industrial center, Qingdao is centrally located among northeast Asian ports with convenient maritime access and a robust network of railways connecting to all the way to Europe.  It is the largest city in its province and serves as an important hub for international trade and transportation in the west Pacific.
Sun Zhuangzhi, secretary-general of the SCO Research Center affiliated to the Chinese Academy of Social Sciences, told China Daily that the selection of Qingdao as the host city reflects China's advocacy of the Belt and Road Initiative.  He said that the city plays an important role in building the Belt Road Economic Belt and the 21st Century Maritime Silk Road.
The Port of Qingdao commenced operations way back in 1892, making it over 125 years old.  The 7th busiest port in the world, the Port of Qingdao is equipped to handle the world's largest containerships of up to 24,000 TEU and handles roughly 5.2 million TEU each year.
Qingdao New Qianwan Container Terminal (QQCTN) in China became Asia's first fully automated port terminal after servicing its first containership, the 13,386 TEU COSCO France, on May 11, 2017.
The terminal is part of China's One Belt One Road initiative and as a result of its automation, QQCTN is planning to operate sustainably around the clock with four additional fully automated berths.
Hosting the summit offers Shandong and Qingdao new opportunities.
"We took into consideration both the summit's needs and people's needs for better lives, and combined the hosting with improving the city's environment and improving urban construction and management," said Zhang Jiangting, secretary of the Qingdao Municipal Committee of the Communist Party of China.
The summit is expected to boost Qingdao's tourism, trade and exhibition sectors while promoting new growth and development in the region.
Qingdao is also building a demonstration zone for China-SCO local economic and trade cooperation, with the support of the Ministry of Commerce.
Last year, trade between Qingdao and SCO-related countries rose 12.5 percent to 39.02 billion yuan. By the end of last year, Qingdao had invested 500 million dollars in 74 projects in those countries, while they had signed contracts to invest 475 million dollars in 226 projects in Qingdao.
The city is also making preparations for an exhibition of imported products from SCO-related countries to boost imports. So far, eight countries have signed up.
Source: Global Times China http://www.globaltimes.cn/content/1101722.shtml