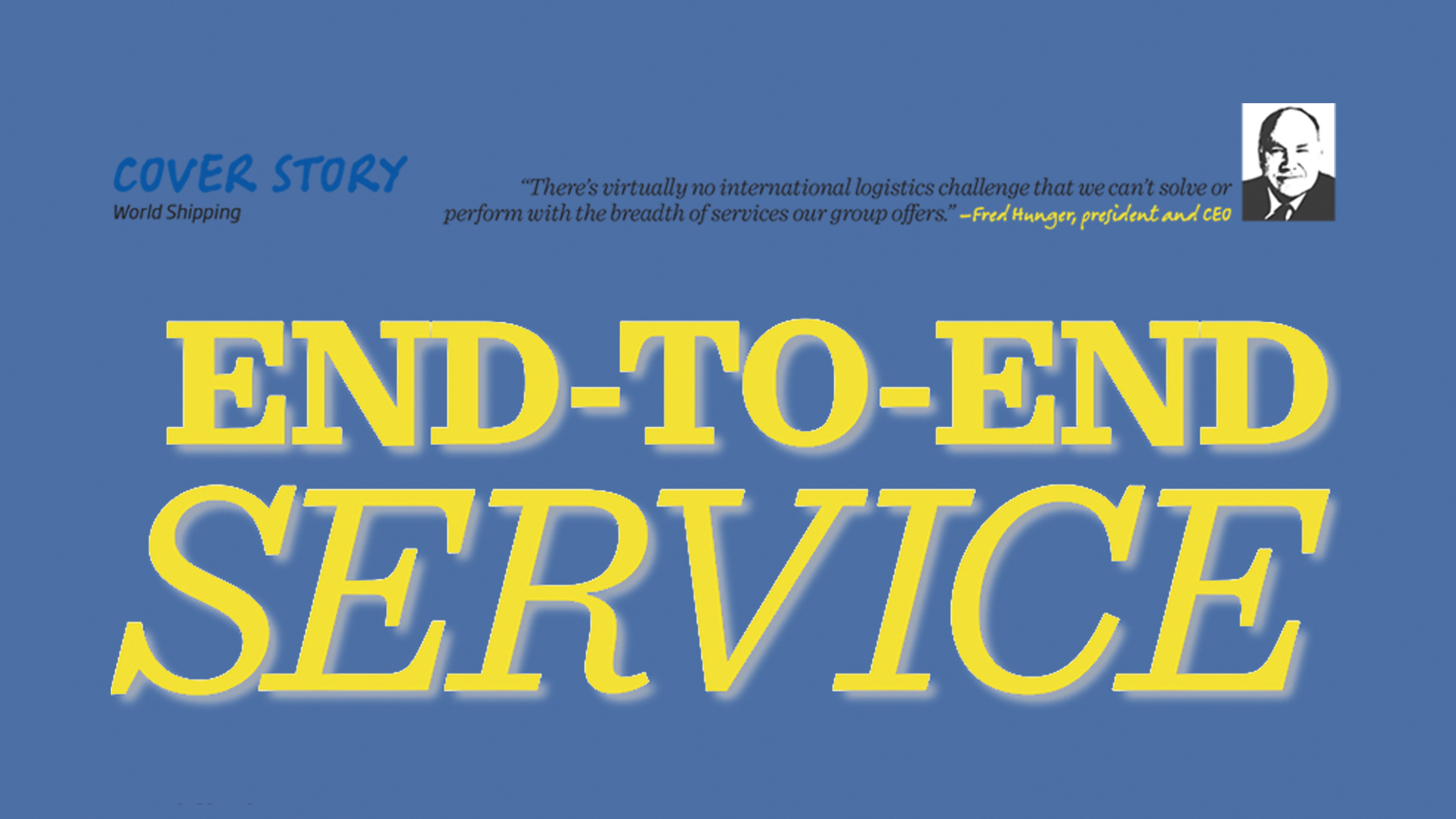 Transportation & Logistics International – Fall 2015 Cover Story – "End-to-End Service"
No matter where in the world a product or piece of machinery needs to go, World Shipping can get it there. "We're a middle-market company that's focused on high-service delivery to the discerning international shipper," President and CEO Fred Hunger says.
World Shipping's advantage in the logistics market stems from the ability to coordinate and connect its subsidiary companies, each of which specializes in aspects of the supply chain. "We tie together our assets, such as trucks, chassis, tank fleet, warehouses with our customs house brokerage, import/export teams, international offices and deep-sea operations. There's virtually no international logistics move that we can't solve or perform with our group," Hunger explains.
The typical World Shipping customer is focused on manufacturing and marketing products and needs a partner to provide shipping solutions. "They're relying on us to provide a global, effective distribution system for them," Hunger says of clients. World Shipping's subsidiaries have offices in more than a dozen countries, allowing the company to provide customers with a local structure and to work closely with manufacturing clients to lessen the time it takes to deliver a product to market. "Our company has a proud history of providing world-class customer service. We now look to build on that legacy with key investments in technology and skin in the game in terms of assets to service clients," Hunger adds. "[We are] growing globally while maintaining our continued focus on service and quality."
Fred Hunger's father, Jack Hunger, founded World Shipping in 1960 following the opening of the St. Lawrence Seaway the year before. The series of canals and locks made the Atlantic Ocean accessible to Great Lakes communities and provided business opportunities for logistics companies, such as World Shipping, to coordinate the rising delivery of goods to the region. By the 1960s, containers had become a more significant part of the shipping industry and World Shipping transitioned its business to liner agents for steam ships to enter the global trade market. "Over time we have grown strategically into a complete international logistics company," Hunger says.