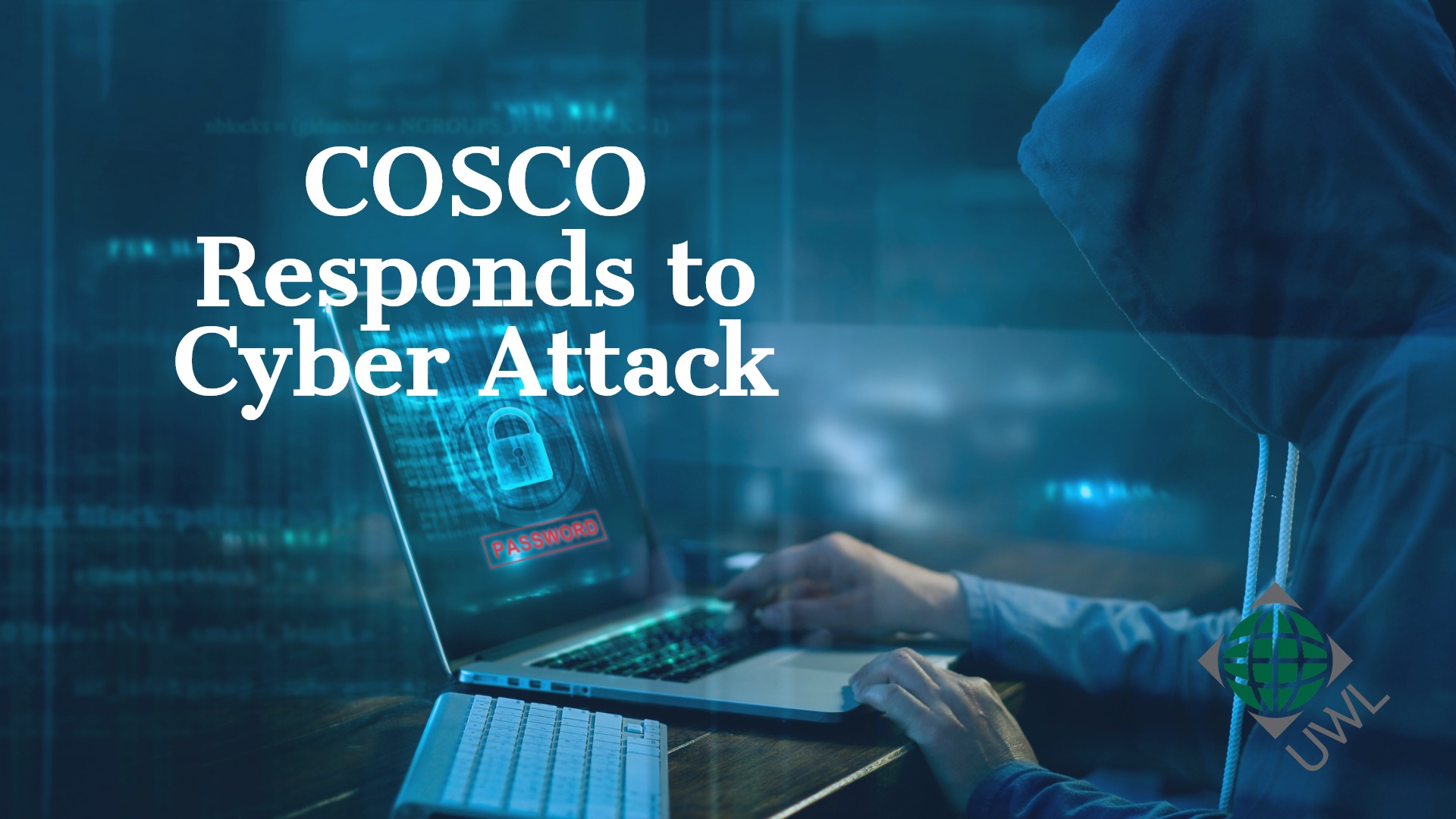 COSCO's Response to Cyber Attack on US Operations
Cosco Recovers From Cyber Attack, Service is Restored
On July 24th, COSCO experienced a cyber attack causing network failures in areas including: the United States, Canada, Panama, Argentina, Brazil, Peru, Chile and Uruguay. The attack shut down their phone lines, internet, and other systems. On July 30th, Cosco reported that their American network was restored and fully operational.
Attack FAQ
On Thursday, August 2nd, COSCO updated the FAQ on their Facebook, stating: "network applications in the Americas have been totally recovered from the previous incident."
Here is a brief overview of the FAQ:
1. Q: What is the scope of this network problem?
A: The network failures affected areas include the United States, Canada, Panama, Argentina, Brazil, Peru, Chile and Uruguay. All of the areas have been totally recovered.

2. Q: What is the influence to the business?
A: Our business operation has been recovered. All communications including telephone service and company email are back to normal. It's not necessary to resend the request to our company email which already sent before. We will take care of them in time. The temporary email address is still kept for the service continuity. Under the premise of ensuring network security, the local website such as www.cosco-usa.com, www.coscoshipping.com.br have not yet open, the application submitted through the website shall be temporarily submitted by email (except VGM).

3. Q: Will the vessel operation be affected?
A: All the vessels of our company are operating as normal.
You can download the complete FAQ by clicking here.
Timeline: COSCO Cyber Attack
SupplyChainDive covered the timeline of the cyber attack as it occurred. A condensed version is below.
Tuesday July 24: News breaks of cyberattack on US operations

COSCO acknowledges a network issue @ 1 p.m. (COSCO)

First reports of COSCO's outage @ 1:14 p.m. (JOC.com)

COSCO suggests attack is limited to U.S. @ 3:29 p.m. (Press Telegram)

Wednesday, July 25: Details emerge, revealing an Americas-wide problem

COSCO publishes a customer advisory @ 4:56 a.m. (COSCO)

"For safety precautions, we have shut down the connections with other regions for further investigations," the customer advisory reads. "We are glad to inform you that we have taken effective measures. Except for above regions affected by the network problem, the business operation within all other regions will be recovered very soon."

Thursday, July 26: All hands on deck to reach customers, control impact

COSCO: Impact of cyberattack has been contained to Americas @ 6:45 a.m. (COSCO)

Friday, July 27: Shippers receive more details, targeted guidelines

Network applications begin to recover 'gradually,' according to notice @ 9 a.m. (COSCO)

COSCO updates Rail Ramp Storage and Per Diem Policy @ 7:20 p.m. (COSCO)

The carrier extended the timeframes on these two fee policies to accommodate delays caused by its network failure, as it showed more activity on its U.S. operations.

Monday, July 30: COSCO (mostly) restores service

Network applications in Americas are 'fully recovered' @ 1:58 a.m. (COSCO)

Except for Los Angeles / Long Beach … @ 4:15 p.m. (FAQ)
COSCO Suffers Cyber Attack on US Operations
July 26th, 2018
COSCO has experienced a cyber attack on July 24th causing network failures affecting areas including the United States, Canada, Panama, Argentina, Brazil, Peru, Chile and Uruguay.  All internet, phone and systems are temporarily down.
Due to this USA COSCO operations are experiencing delays and this affects both IMPORT/EXPORT freight.
One immediate notice:  There is now a temporary hold on all HAZ and OOG bookings during the network breakdown period until further notice.
Delays are expected for all export and import cargo communications.  During this time please contact your customer service representative and/or sales rep if you have any questions regarding your shipments.  We will continue to provide further updates as they are received.