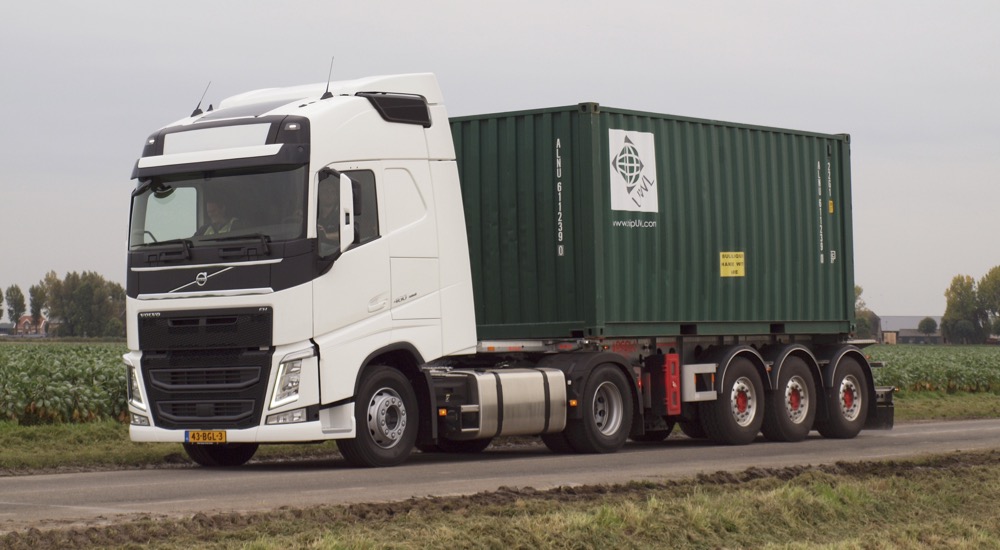 New Flexitank Services Available in the Cleveland Warehouse Market
WDS, a UWL Sister Company, Launches New Flexitank Services in the Cleveland Warehouse Market
CLEVELAND, OH – World Distribution Services (WDS) is now offering full-service flexitank fitting and bulk liquid drayage in Cleveland to support growing client and market demand.
Following the success of their recent expansion into USDA Container Cleaning Services, WDS has added the infrastructure to provide flexitank installation services to clients seeking a comprehensive solution for bulk liquid export.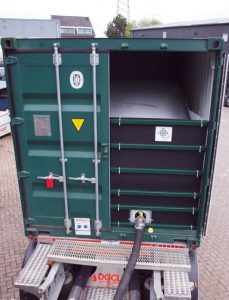 "Cleveland is a major hub for flexitank exports with continued expected growth. We have added these new services to support that growth," said Duncan Wright, UWL President.  WDS is the warehousing arm of the freight forwarder and NVO carrier, UWL.
By using flexitanks to transport non-hazmat liquids instead of traditional methods like ISO tanks, shippers can significantly cut logistics costs and increase shipping efficiency.
"Flexitank shipping is done in standard 20' ocean shipping containers, and is a tried and tested method to move bulk liquids in giant 24,000 L tanks that are set-up inside the container," said Wright.
For shippers needing to move large quantities of non-hazardous liquid freight, such as food oils, pharmaceuticals, chemicals and other industrial products, flexitanks are the perfect choice.   
"Flexitanks allow local companies to export bulk liquids in a more efficient and lower cost method than traditional drums and totes," said Jennifer Phillips, UWL Business Development Manager who specializes in flexitanks and chemical logistics.  
By cutting down on labor and time expenses, bulk liquid shippers should consider flexitanks as a cost-saving shipping method over traditional ISO tank shipping.  Single-use flexitanks do not need to be rented or cleaned, and shippers only need to pay the one-way freight for moving the 20' container, instead of having to plan an additional shipment to return an ISO tank. They are also much more readily available and easier to load. 
Flexitanks save on packaging costs, too.  When shipping liquids in drums, each 20-foot shipping container can hold around 80 drums, which is about 16,000 L.  The same container, when fitted with a flexitank, can hold up to 31% more liquid, with much less packaging.  
To see how a flexitank is fitted and loaded, check out this video.
In addition to Flexitank fitting, UWL and WDS also offer air and ocean freight, transportation, and warehousing services.
For more information on shipping flexitanks, contact Jennifer Phillips by email at j.phillips@shipUWL.com or call 281-881-8850.
About World Distribution Services - WDS
Specializing in warehousing and logistics, World Distribution Services (WDS) is a leading provider of creative supply chain solutions.
In addition to the WDS corporate headquarters, located at 1340 Depot Street, Cleveland, Ohio 44116, WDS offers 14 strategic warehousing locations across the United States including most major East Coast, Gulf and West Coast port locations.
WDS is now hiring across multiple locations.  For career opportunities, click here.
WDS is a division of The World Group, leveraging over 55 years of collective experience in providing cargo transportation services across the globe.
Media Contact Information:
Kellie Lynch
Email: marketing@worldshipping.com
Phone: 440-356-7676