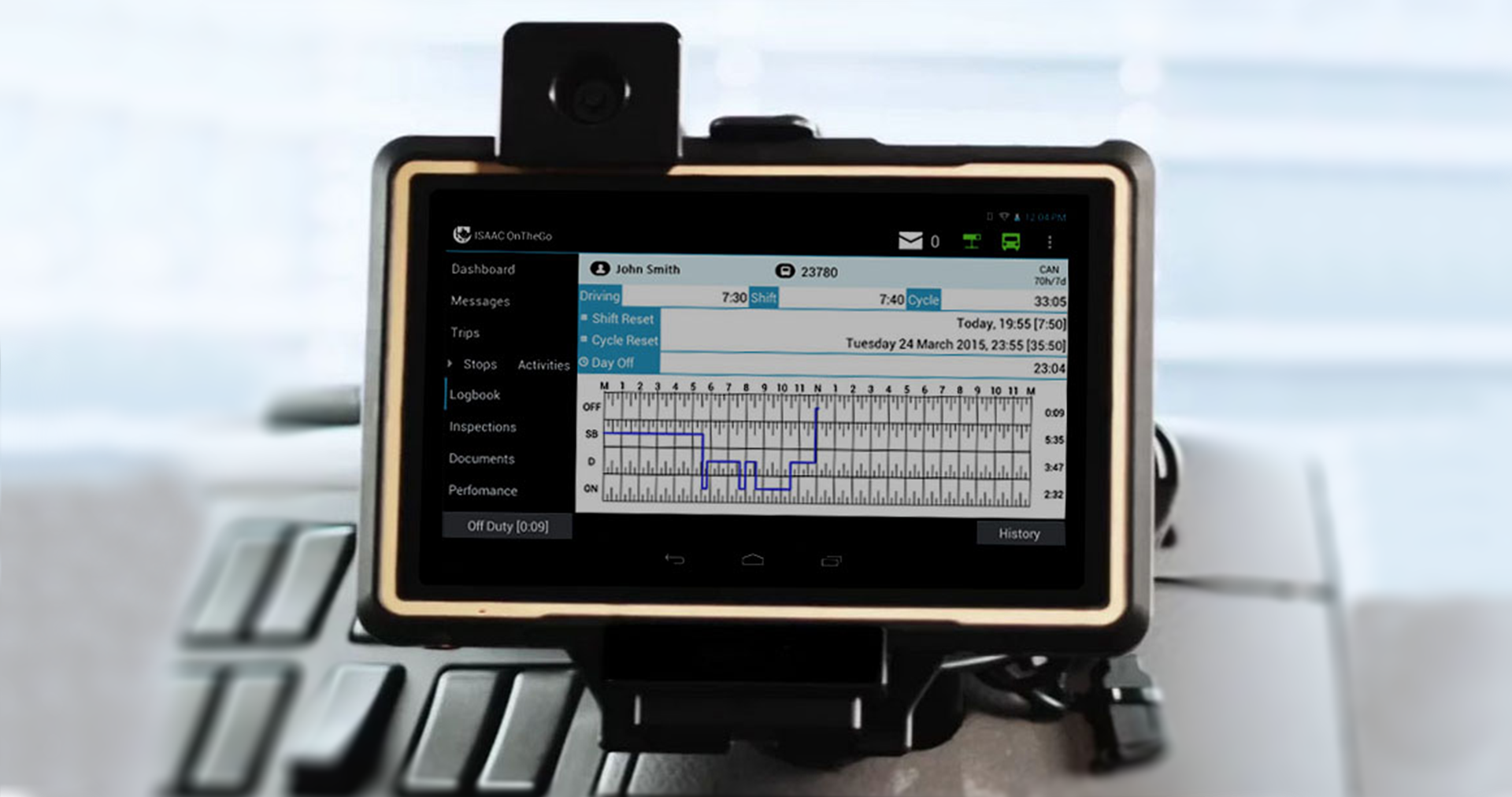 Impact of December 18th ELD Mandate
Impact of December 18th ELD Mandate
The FMCSA congressionally mandated ELD (Electronic Logging Device) compliance deadline is set for December 2017.
Starting December 18th, inspectors and roadside enforcement personnel will begin documenting violations on roadside inspection reports and will issue citations to drivers operating vehicles without a compliant ELD.      
What is the ELD Mandate?
The ELD Mandate requires the use of ELDs by commercial drivers who record their hours-of-service (HOS) records. Previously recorded in paper logbooks, ELDs electronically record driver information automatically, including location information, engine hours, vehicle miles, HOS, and identification.
What are the benefits of the ELD Mandate?
Improved Accuracy and Communication
Transitioning to electronic driver logs improves the accuracy of information collected and strengthens communication between drivers, safety/fleet managers, and dispatchers. Most ELDs share data with transportation management systems, letting safety or fleet managers see e-logs in near real-time. Current data also gives dispatchers the ability to stay up-to-date on a driver's status and enables proactive load planning while remaining in compliance with HOS rules.
Safety and Protection of Drivers
In addition to providing accurate data and enhancing communication, the mandate also seeks to protect drivers and improve safety. A leading cause of crashes is driver fatigue. By utilizing e-logs, which are connected directly to the engine of the vehicle and track its movements, the mandate ensures that no driver exceeds their HOS limits. This, in turn, leads to fewer fatigued driving accidents.
Additionally, the ELD Mandate prohibits driver harassment. Harassment is defined by the FMCSA as, "An action by a motor carrier toward one of its drivers that the motor carrier knew … would result in the driver violating HOS rules." The rule also provides recourse for drivers who believe they have been harassed.
Efficiency and Digital Enhancement
Lastly, the switch to electronic logging devices drastically reduces paperwork for all parties involved. For truck drivers, reducing the hassle of keeping a paper log saves time and lets them focus on what really matters - driving.
UWL is Committed to Compliance
While no one knows the exact impact of the ELD mandate, it has been widely speculated within the trucking industry that there will be an overall reduction in trucking capacity. Smaller trucking providers may struggle to meet the December 18th deadline and will be forced to ground their trucks or keep them local. Loss of capacity often times has a lasting impact on rates, and as the mandate approaches, it is possible that we will see trucking rates continue to rise into the new year.
UWL is committed to utilizing only carriers who are in compliance with the ELD mandate in an effort to ensure our customers' cargo delivers in a safe and timely manner! 
To learn more, please contact us today!