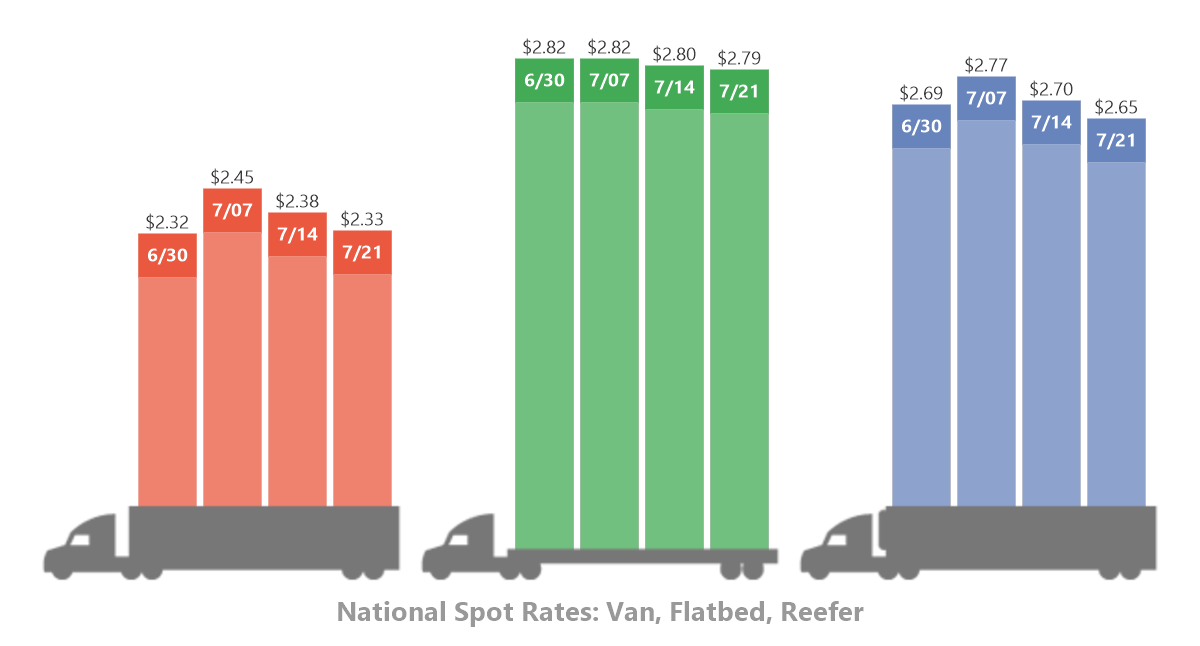 Trucking Industry Trends: Truckload Capacity Easing into July
Check out the below insights into the Trucking Industry Trends from DAT Solutions:
The national average van rate for June was up 17¢ compared to May, hitting $2.32 per mile, the highest monthly average ever recorded in Trendlines. The June average was 52¢ higher than in June 2017.

June Flatbed Rates Hits New High

Flatbed rates set an all-time high in June, hitting an average of $2.82 per mile. The national rate rose 10¢ compared to the May average, and was 65¢ higher than in June 2017. 

There were more trucks available on the spot market last week, with van truck posts up 2%, as load posts on DAT load boards stayed the same as the previous week. That pushed the national load-to-truck ratio down to 7.1 loads per truck.