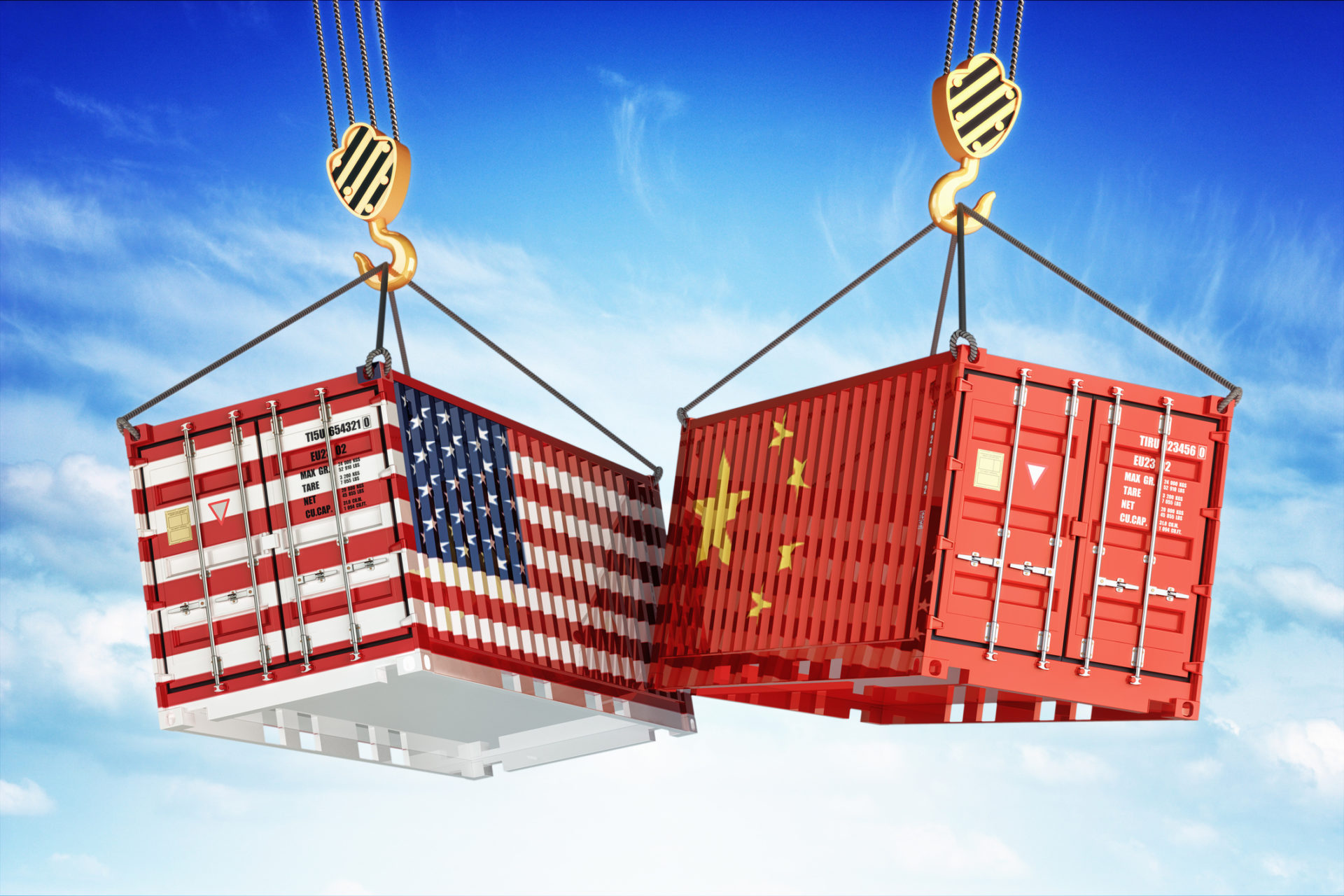 United States and China Trade War: Tariff Showdown
The United States and China Trade War: Tariff Showdown
"Tit-For-Tat" Tariffs set to go into Effect on July 6, 2018
U.S.-China Trade Conflict Continues
The latest trade war brewing between the U.S. and China began in January when President Donald Trump announced that the U.S. would impose tariffs on imported solar panels and washing machines, a move that would heavily impact China since it is one of the world's largest producers of solar panels.
Since that initial tariff was imposed, the two nations have gone back and forth threatening each other, announcing additional tariffs, and escalating conflict.  (The New York Times documented the U.S.-China Trade Conflict in a timeline here).
Trump claims the goal of the tariffs is to begin to "level the playing field" for U.S.-based manufacturers and to send the message to China that the U.S. will not tolerate their "deceptive and harmful" trading practices.
"We must take strong defensive actions to protect America's leadership in technology and innovation against the unprecedented threat posed by China's theft of our intellectual property, the forced transfer of American technology, and its cyber-attacks on our computer networks," said Ambassador Robert Lighthizer in the United States Trade Representative's (USTR) announcement of the new tariffs on Chinese products.
China has countered the US's efforts saying that these tariffs and threats violate the rules of the World Trade Organization (WTO) and have fired back with retaliatory tariffs of their own on US goods.
The Ministry of Commerce of the People's Republic of China said in a statement announcing their own retaliatory tariffs on the US, "The United States disregards China's resolute opposition and solemn representations and insists on taking actions that violate the rules of the World Trade Organization. It seriously violates China's legitimate rights and interests under the rules of the World Trade Organization and threatens China's economic interests and security."
China and the United States have both announced that they are rolling out tariffs which will affect a variety of industries in both countries.
The tariffs will go into effect on July 6, 2018.
Which United States industries are most affected by the tariffs?
United States Products:  Tariff Impact
Products affected by increased tariffs: $47.91 billion
Products not affected by increased tariffs:  $82.46 billion
25% tariffs will be imposed on 818 HTS lines, with an additional 284 tariff lines being proposed, subject to a public comment process.  Major commodities affected include machinery and electrical equipment, medical equipment, base metals, chemical products, and vehicles including automotive, vessels, and aircraft.
United States Industries Hardest Hit by US Tariffs:
Aerospace
Automotive

Big four-wheel drive vehicles

Agriculture

Yellow soybeans
Sorghum
Durum wheat
Cotton
Tobacco
Wine

Meat and Animal Products

Pork
Beef
Poultry
Seafood
Dairy

Plastics & Rubber
Chemicals

Binders
Laboratory reagents
Catalysts
Petroleum oils
Which Chinese industries are most affected by the tariffs?
Chinese Products:  Tariff Impact
Products affected by increased tariffs: $46.41 billion
Products not affected by increased tariffs:  $459.18 billion
25% tariffs will be imposed on 545 HTS lines, with an additional 114 other items being proposed, but final details won't be released until a later date. Major commodities affected include vehicles including big four-wheel drive vehicles and large airplanes, agricultural products including soybeans, sorghum, and wheat, plastics, rubber, and animal products.
Chinese Industries Hardest Hit by US Tariffs:
Machinery and electrical equipment

Washing machines
Solar panels
Semiconductors
Dryers, parts and other equipment

Optical, watch, and medical instruments
Automotive, Aerospace, and Marine

Vehicles, aircraft, vessels, and associated transport equipment
Medium-size cars
Motors, batteries, and parts

Base metals
Chemicals

Lubricating oils
Petroleum products and other chemicals

Miscellaneous goods

Plastic & rubber
Arms & ammunition
To see the U.S.-China tariffs side-by-side, check out this tit-for-tat graphic from Reuters.
Caught in the Crossfire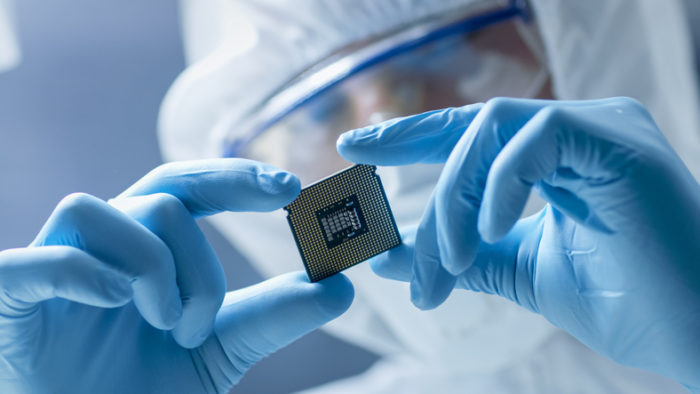 American manufacturers and farmers are caught in the crossfire between the US and China and will likely bear the brunt of the tariffs.
The Semiconductor Industry Association (SIA) said that due to the complex nature of their supply chain, U.S.-based semiconductor manufacturers will actually be the ones paying the tariffs on the importation of their finished goods.
The SIA noted that most semiconductors imported into the U.S. are actually first manufactured in the U.S. and then exported to China for assembly, testing, and packaging into products.  The finished goods are then re-imported to the U.S., which makes them liable to pay the new tariffs.
House Ways and Means Committee Chairman Kevin Brady (R-TX) expressed concern for American industries:
"My message has been consistent: we need to hit our target, which is China and its deceptive and harmful trading practices. But I am concerned that these new tariffs will instead hurt American manufacturers, farmers, workers, and consumers.

"While it's encouraging that not all of the initially proposed tariffs will be implemented – as a result of the comment period that Congress called for – I am alarmed that additional products are now placed on the list for possible future action. These tariffs make it more difficult to sell more 'Made in America' products globally and expose many of our industries – particularly agriculture and chemicals – to devastating retaliation."
U.S. Agriculture Hit Hard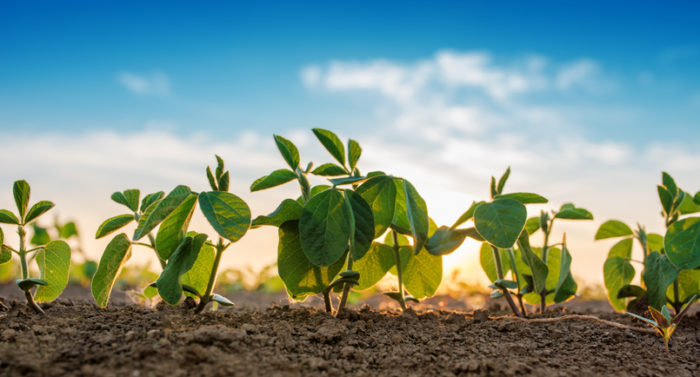 China's latest tariff announcement heavily targets United States agriculture, specifically the soybean farmers.  Top soybean growing states include Iowa, Illinois, Minnesota, Nebraska, Indiana, Missouri, Ohio and the Dakotas, which also happen to be many of the states which strongly supported President Trump during the 2016 presidential election.
The American Soybean Association (ASA) issued an appeal to Congress last Thursday in an attempt to stop the tariffs, a move that was supported by wheat and corn growers' associations.
"After weeks of engaging with the Trump administration to gain insight into the future of trade tariffs, agriculture producers and related industries dependent on exports to China are turning to Congress for help," the ASA said in an announcement.

"Crop prices have dropped 40 percent in just the last five years, and farm income is down 50 percent compared to 2013. A recent study by Purdue University economists predicts that soybean exports to China could drop by a whopping 65 percent if China imposes a 25 percent tariff on U.S. soybeans."  said Davie Stephens, a Kentucky soybean grower and Vice President of the ASA, "As a soy grower, I depend on trade with China – China imports roughly 60 percent of total U.S. soybean exports, representing nearly 1 in 3 rows of harvested soybeans."
According to the U.S. Department of Agriculture, the U.S. exports about $14 billion worth of soybeans to China, which accounts for roughly half of the U.S. soybean exports.
While U.S. farmers worry, the tariffs could have a surprising benefit to farmers in Brazil.  China may consider looking to the South American country as an alternative source of soybeans.  In addition to avoiding Trump's tariffs, the real (Brazil's currency) has weakened, which gives other countries more purchasing power.  This makes Brazil more attractive on the global market.
In fact, the switch from American to Brazilian soy may have already begun.  Reuters reported that the number of ships waiting to load up with Brazilian soybeans jumped nearly 60 percent compared to last year.  According to MSNBC, China acquires about two-thirds of the world's soybean trade, using most of it for soy protein to feed roughly 700 million pigs in the country or to make cooking oil.
Contact Us Today
If you feel that your cargo may be impacted by the trade conflict between the U.S. and China and need assistance, please contact your local UWL sales representative, call us today at 440-356-5353 or connect with an expert via our website.