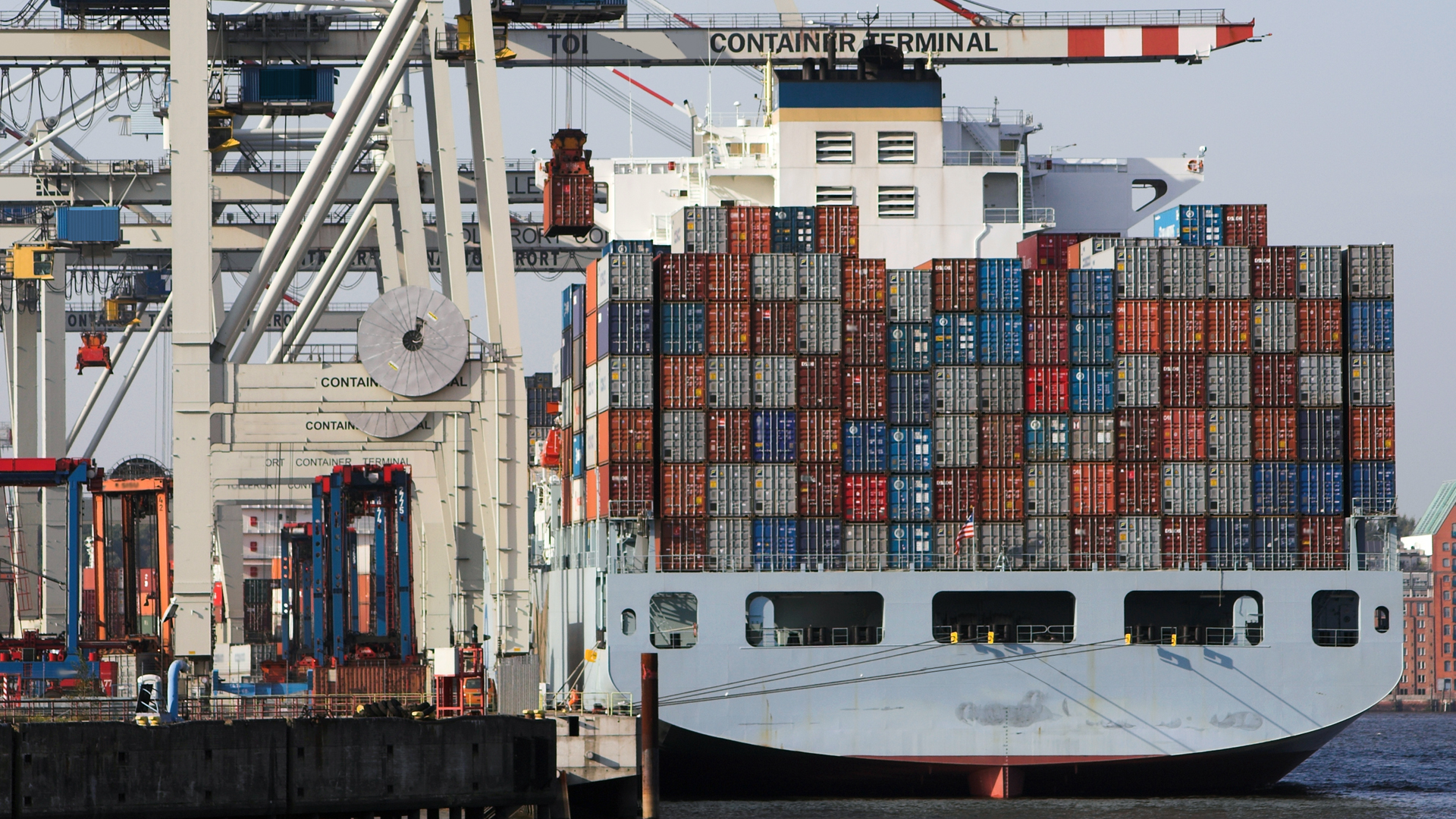 UWL celebrates their 10 year anniversary
Press Release
CLEVELAND, OH (April 27, 2017) – The evolution of World Shipping, Inc., headquartered in Cleveland, OH, reached another milestone as their ocean NVOCC, forwarding and airfreight subsidiary, UWL, Inc. celebrated its 10-year anniversary in the first quarter of 2017.
Responding to the global market shift in the shipping industry, World Shipping created United World Line, now UWL, Inc., to serve as its asset-based, worldwide 3PL division in 2007. UWL is a completely full service, one stop shop for any clients' global shipping needs. The company offers air and ocean services through a large network of ocean carriers, airlines and distribution channels. UWL's advantages are significant, with World Shipping's 55+ years of international container handling experience and full integration with other World Group asset-based companies.
"This anniversary is a celebration of UWL's success since its founding," commented President Duncan Wright, "This is a company that grew from the passion and vision that thrives at World Shipping, and their ability to evolve with the changes occurring within the Great Lakes region and as customer's global logistics needs grew."
Over the past 10 years, UWL has continued to grow while maintaining its dedication to personalized customer service. "Our focus has always been on providing exceptional service, flexibility and solutions to our customers. We continue to stay agile and responsive to the constant changes in the international shipping sector," Wright explained. "We believe in long-term partnerships, transparency and trust. Our close customer relationships allow us to deliver unique solutions combining our global logistics expertise, domestic warehouse and distribution platform with our customized technology platform."
When asked why he feels UWL has seen tremendous growth, Wright says: "One of the greatest keys to our success is our people, and the genuine heart at World Shipping. We have always operated as a customer centric organization, with unparalleled service at the local level. This a culture we are also pushing out into our regional expansion across the USA and we continue to operate as one company, not as a company of fragmented pieces." UWL's unique ethos is a driving force and will sustain them for many years to come.
Innovation, client-centricity and a world-class team approach have defined the global 3PL NVOCC & freight forwarding company since its inception. The future for UWL is very bright, and the Cleveland-based company has seen tremendous growth over the last decade. UWL now has over 170 employees and continues to grow its team of supply chain professionals, working to stay one step ahead – WE'RE ON IT!
Success metrics include:
Full Service, Licensed NVOCC
Licensed & Bonded, Asset-Based Freight Forwarder
Vessel Chartering Services
Global Supply Chain Visibility
Network of 8 owned and operated warehouses strategically located across the U.S
Road and Rail: Overweight Cargo Solutions, Domestic Truck Brokerage, FTL & LTL Services
Warehousing & Distribution: Transloading, Nationwide Transportation Services, Heavy Lift & Out-of-Gauge Services, High Speed Crossdocking, Order Fulfillment
Bulk Liquid Logistics and its own, in-house FlexiTank product.
About UWL
UWL is a full service, asset-based global 3PL. We are fully licensed and bonded to provide freight forwarding, customs house brokerage, ocean freight (FCL, LCL), bulk liquid logistics, supply chain visibility, vessel chartering services and project cargo and airfreight internationally. We also provide road and rail freight, overweight cargo solutions, domestic truck brokerage (FTL/LTL), warehousing and distribution using our network of 8 owned and operated warehouses strategically located across the U.S. We use technology to tie these services together to provide worldwide, integrated solutions. UWL is headquartered in Cleveland, Ohio with additional management offices across the U.S., Asia, Europe and South America.
UWL is a subsidiary of World Shipping Inc., an industry leader since 1960 with over 55 years of market experience dedicated to providing innovative cargo transportation and freight services while delivering the highest level of customer service available in the industry. Headquartered in Cleveland, OH, The World Group of Companies include World Shipping, Inc., ContainerPort Group, UWL, World Distribution Services and Newport Tank Containers. The World Group provides seamless end-to-end solutions with maximum control of the supply chain.
CONTACT:
Jenna Porostosky (UWL)
Tel: 440-895-8228
Email: marketing@worldgrp.net