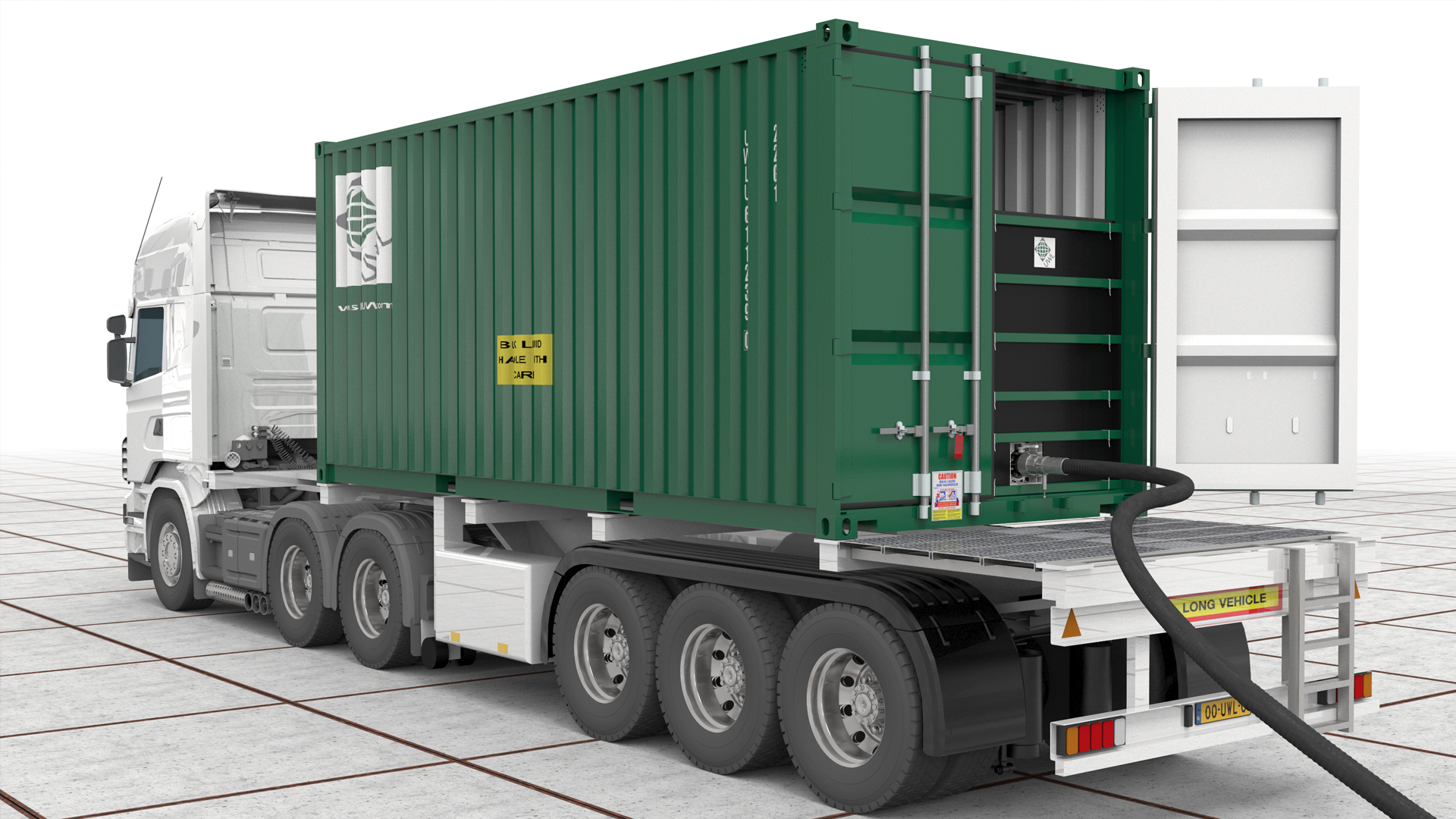 UWL FlexiTanks – The Ideal Choice for Bulk Liquid Shipping of Food Oils
Companies looking for solutions for bulk liquid shipping in the food industry should consider the UWL FlexiTank for products such as edible oils, corn syrup, fructose, and wine. The benefits of our FlexiTank system are wide ranging, and UWL is proud to offer this service for our diverse clients.
Let's take a moment to look at everything the UWL FlexiTank system can provide for the food industry and why you should select it for your operations.
Bulk Liquid Food Product Possibilities
Whether your company is wanting to bulk transport olive oil, ship corn oil in bulk, or has to fulfill a variety of other food shipping needs, our FlexiTank system has you covered.
Some of the bulk liquid food products that we regularly transport include:
Animal oils
Coconut oil
Corn oil
Olive oil
Palm oil
Peanut oil
Rice bran oil
Soya bean oil
Sugar syrup
Sweeteners
Syrup concentrate
Vegetable oil
As you can see, the UWL FlexiTank system is incredibly versatile when it comes to bulk liquid food shipping which is one reason why these units can be a valuable asset to your operations.
The Capabilities of the UWL FlexiTank System
Our FlexiTanks offer impressive capabilities for bulk liquid food transportation. These capabilities are carried out by our dedicated team who ensure your products arrive intact and on time, every time.
We have extensive experience as bulk liquid and chemical NVOCC freight logistic experts, and can handle each stage of the supply chain process while giving our customers access to full visibility of our procedures.
Our operations are able to offer the following capabilities for customers:
Domestic transport of non-hazardous industrial food-grade bulk liquids
Complete door-to-door service
Configurations for 53' intermodal trailers
The ability to mix and match commodities for transport efficiencies
Solutions for static and temporary storage
Drayage suppliers with proper equipment to maximize your payloads
Quick response time for any inquiries and a team available for consultations
A focus on a partner-oriented business strategy
Customizable sizes determined by logistics needs and commodities while reducing ultimate packaging costs
Additional advantages and certifications include:
Full Service, Licensed NVOCC
Licensed and Bonded, Asset-Based Freight Forwarder
Operations in all major trade lanes
Kosher Certified
International and domestic warehousing, distribution and transportation services
Full documentation and filing freight forwarding services
Global supply chain visibility
To see some of these capabilities in action and get a look at how we prepare our FlexiTanks for olive oil, corn oil shipping and more, visit our main FlexiTanks page and check out our numerous videos.
The Benefits of Using UWL FlexiTanks for Bulk Liquid Food Shipping
Along with our extensive capabilities, UWL's FlexiTank systems can provide a host of benefits for our clients. These include the following.
Reducing expenses– Our team is able to offer you lower costs because we can:

Provide fast loading and unloading at our facilities
Transport 31% more liquid than conventional totes and drums
Provide a system with lessened freight and handling charges due to one-way use
Leave behind minimal product residue
Do away with cleaning costs, since FlexiTanks are single-use and disposable
Eliminating risk– We focus on safety, security and reliability in our operations, and our FlexiTank system allows us to:

Remove contamination risks
Provide $5 million in liability coverage per FlexiTank unit
Provide Low Cost Marine Cargo Insurance
Offering environmentally-friendly design– Our FlexiTanks significantly cut down on packaging waste because the units are recyclable
Increasing efficiency– Due to the factors above, FlexiTanks can additionally increase the overall efficiency of your essential operations, allowing you to potentially expand your business in the future
As you can see, the benefits of utilizing a UWL FlexiTank for your bulk liquid food shipping are quite diverse. Be sure to reach out to our team if you have any questions.
Warehousing and Storage Options
In addition to everything our FlexiTanks can offer our customers, we're also happy to provide warehousing and storage options for those who need them.
Key features of our warehousing facilities include:
Complete tank farm which offers 200,000 gallons of storage
Kosher certified storage and handling with supervision
FDA and Nutraceutical certified storage
Many warehousing and distribution locations across the United States
Contact UWL for Your Bulk Liquid Food Shipping Needs
If you're ready to utilize a cost-effective, reliable, and efficient system for the bulk transport of your food products, we're ready to get to work for you.
Contact UWL today to begin using our FlexiTanks.